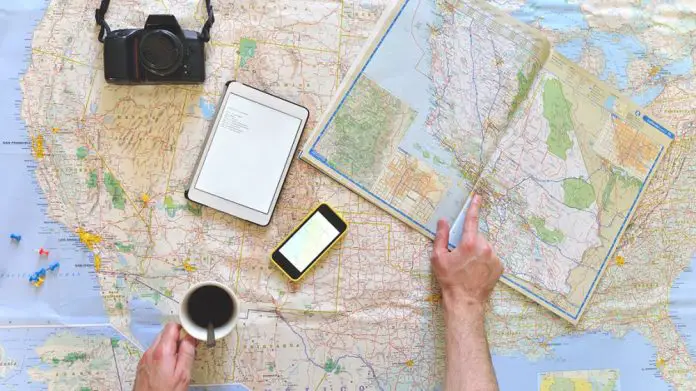 Traveling is not an easy task, however, pleasurable it might be. We are in the 21st century where you can manage your world through your fingertips. These days, you don't need a travel agent to make an itinerary and do the arrangements for you. Not just traveling but also deciding your travel itinerary and execution is a lot easier than before.
Thanks to certain best travel apps that not only provide accurate information but save your time and money as well. Today we have a plethora of travel apps for Android and iOS that can make the whole planning and booking much simpler. I personally recommend these best 5 travel apps for India; I have used them to set myself on right track, discover interesting things and booking etc.
We Travel Solo
It is the app for you if you are a solo spirit. You can create an event, make a group and post your own trips. You can also find travel companions here, so you will be traveling solo but not alone. It is an adventurous getaway with the unknown where you make new like-minded friends.
Splitwise
Well, if you aren't bitten by solo traveling bug yet then you must be planning to travel in a group. I am sure you have experienced the aftermath of expenses after completion of the trip. Splitwise is a simple platform to share the expenses between friends. You just need to enter the expenses as you go; who paid when and where. By the end of the trip, this application tells you who owes whom and how much. You can even email the expense list to your friends in the form of a self-explanatory PDF.
Make My Trip
This application might not need any introduction but I would like to reiterate its importance. You can get some of the lowest airfares with lucrative cash back as well as exclusive hotel deals. With its new 'Homestay' inclusion, it somehow tries to replace Airbnb. It is now all in one app for you all the travel related needs.
Oyo Rooms
Oyo rooms might not be a must-have travel app for many but it's a helpful travel app for those budget travelers who go for last-minute budget deals. Despite having cheap prices Oyo Rooms is a standardized experience wherever you choose to go. All the rooms have air conditioning, TV, complimentary breakfast, free Wi-Fi with complimentary toiletries kit.
Trip Advisor
About to book holiday package or looking for some weekend gateway suggestions? No matter what your plans are, Trip Advisor is there for you with the wealth of information about hotels, places to visit, where to eat, offbeat attractions etc. You can also take a sneak peek into traveler's reviews so you can make an informed decision about the places you are going to include in your itinerary.
PackPoint
I am never sure what exactly to pack and most of the times I tend to forget packing most important things. PackPoint is a traveler's companion app which allows making packing list according to the type of vacation. If it is a trekking trip then it will ask you for the gadget to carry while traveling.
If I'd be swimming or eating out and going to a beach, it will generate a fairly comprehensive list of essentials required for that particular trip.
So these are the few apps which can prove to be useful to make your travel experience nice and easy.