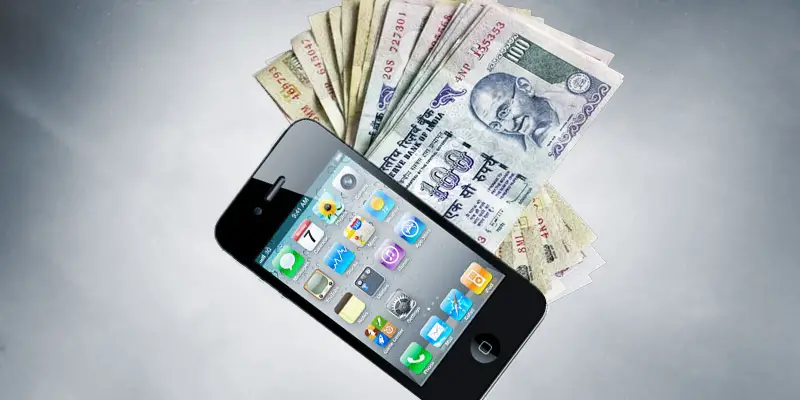 Whenever you have to do something you ask yourself if there's an app for that. The lucky thing is that when it comes to personal finance management there are plenty of options to choose from and new ones are emerging every day.
Here are the most popular and high-rated apps to manage your digital wallet, get out of debt, save, invest or even maintain your cryptocurrencies.
Mint
Probably the most iconic app from the personal finance section, Mint remains on top of the list in 2018. It comes as no surprise since it's a brainchild of the same team which created TurboTax and QuickBooks. These are specialists who have a deep understanding of the way budgeting works for the average user, what are the most common challenges related to taxes, credit cards, and bills. It even comes with a free real-time approximation of your credit score.
 YNAB (You need a budget)
The user-friendly tool helps you manage your income by forcing you to spend only the money you have and giving each dollar a clear destination from the beginning of the month. It's like a finance coach in your pocket or the voice of reason when it comes to spending. It allows you to define as many projects as you want with independent budgets, much like the departments in a company.
OppLoans
Now you can even get a loan in an app, although this is an area where you are still better off with doing a bit of research. Look online for the best personal loans in an aggregator and compare the rates you get from these with the rates from an app like OppLoans.  Most of these apps are an excellent replacement for payday loans, not regular borrowing.
Digit
The saving app for the very lazy helps you stay in control by doing the math for you. Each month the app determines how much you can save and puts it away for you through an FDIC-insured channel. It thinks dynamically and gives you a choice to change this weekly. It works by looking at the averages from the previous three months.
FeeX
This is a great app to have if you are already in the investing game and want to keep your management fees in check or get the best rate available. It goes through all your investment accounts, starting with your regular 401(k) but also stocks and other assets like mutual funds. The app evaluates if you are getting the best deal. Their business is to make recommendations for better management options.
This is just a small kit of the possible tools you can install on your smartphone to help you be more financially conscious and borrowing savvy. It's not a complete list, and it was based more on popularity (number of installations) and rating. Also, beware that most of these apps are paid or require a subscription to access all described features. The good news is that you will be spending the value of a coffee to save hundreds of dollars.