Hi all readers, We are live from Mobile World Congress 2013, we are reporting live from Spain, Barcelona – Fira Gran Via – We will keep uploading photos, videos and more detailed information about new phones, tablets and other technology gadgets.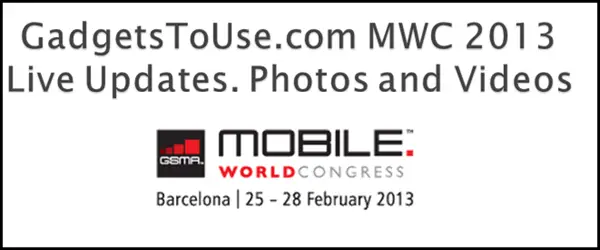 Stay tuned at this live page for more updates, photos and live hands on previews and reviews.
Note: Bookmark this page and keep refreshing after some minutes to see the latest photos and videos of upcoming new mobile phones, tablets and gadgets.
MWC Latest Updates Coming Soon Stay Tuned