The rumors about S4 mini are coming to be true and it seems that as soon as Samsung Galaxy S4 is launched soon after that Samsung Galaxy S4 mini will also get launched but the competition which this mini version will face will be Samsung Galaxy S3 which was few days back the best Galaxy phone by Samsung. In our last post we mentioned about some of the specifications which were rumored about Samsung Galaxy S4 and now there are some more specifications which are rumored in the air and it is expected to be true.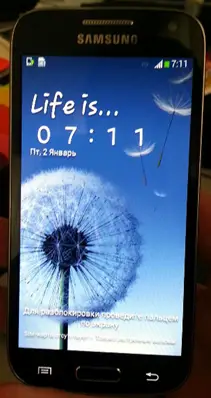 S4 Mini Specifications and Key Features
We already mentioned in the previous post that this mobile will be coming in both the models, one with the Single SIM and other with the Dual SIM, but they will be classified further more on the basis of the internal storage capacity of these devices. It will have 3 variants 8GB, 16GB and 32GB with external memory support which can further extend the memory up to 32 GB.
We also didn't know the camera specs back then but now we believe that it will come with primary camera of 8MP which will be supported by Flash LED, auto-focusing, Face detection and others. We still don't know about the exact spec of the secondary camera used on the phone but we can believe it to be the VGA Camera. All the specs combined make it quite similar to that of Samsung Galaxy 3 but cheaper than that as the display parameter is lower in Galaxy S4. The hardware specs known till now are summarized below.
Processor: 1.6 GHz Dual Core
Display Size: 4.3 inches with display quality of 256 ppi
Software Version: Android 4.2.2 Jellybean
Camera: 8MP with HD recording
Secondary Camera: VGA (exact configuration not specified)
Internal Storage: 8 / 16 / 32 GB
External Storage: up to 32 GB
Conclusion:
Samsung Galaxy S4 is not all about the hardware spec because these type of hardware are available in all the contenders available in the market like HTC One, Sony Xperia Z or more, but the software features which have been recently introduced in the new Galaxy phone make it different and better and that is the reason why Samsung Galaxy S4 mini will beat many of the contender which will be priced above it and have better hardware specs.