Alcatel has already talked about its new phones at event CES 2013 but at that time point of time there was not information about the release of the product of these products in India and now all of these are hear at one on Infibeam. You can see the links to check their pre-order page at the bottom of the post. The phones launched by Alcatel in India are Alcatel One Touch Glory, Alcatel Idol, Alcatel Idol and Alcatel Scribe easy. Out of all these 4 phones, Idol Ultra X has been highlighted a lot in the trailers of Iron Man 3 and you will be seeing a lot of it in the movie itself.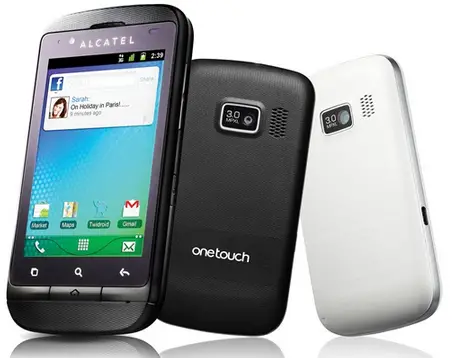 Alcatel One Touch Glory is a low end phone of all these 4 phones and thus it is available at the lowest price when compared with the other 3 phones released with this one. With Jellybeans on the board along with 1GHz processor Dual Core processor and 215 MB RAM. So, clearly not the phone which can handle huge number of applications on it. The screen size of of 3.5 inches something similar to that iPhone 4, moreover over the rest of the specs of this phone also matches with Apple iPhone 4. This phone is available at 4.199 INR.
Alcatel One Touch Idol is better than the above discussed phone with 4.6 inches screen size and Jellybean. RAM and processor are similar to that of One Touch as discussed above and the battery strength has been obviously increased to 1800 mAH because the screen size has been increased by 1 inch and rest of the specs are same in this phone apart from camera which is 8MP at the back and 2MP in front. It is available at the price of 13,999INR.
Alcatel One Touch Idol Ultra has also has the same screen size of 4.6 inches and primary camera is also the same but the secondary camera is of 1.3 MP. The processor is better with 1.2 GHz which was 1 GHz in One Touch Idol and I think this is the reason they have added after its name. The battery strength is also quite same which is 1820 mAh which will give you the talk-time of 8 hours on 3G network and 16 hours on 2G network. This phone is available at the price of 19,199 INR.
Alcatel One Touch Scribe Easy has the largest screen size but not the highest price of all. The screen size is of 5-inches and it uses 1.2 GHz of Dual Core processor with 512 MB RAM. Camera in this case is not better which is 5MP when it comes to primary camera and VGA camera when talking about secondary camera.
We will be doing quick review of all these phones separately where you will see the specs in detail. In case you want to pre order to
Pre-Order Alcatel One Touch Glory
Pre-Order Alcatel One Touch Idol
Pre-Order Alcatel One Touch Idol Ultra
Pre-Order Alcatel One Touch Scribe Easy