Blackberry have finally released a budget option; the Blackberry Q5 – following suit to Nokia, a company which has had a similar fall in terms of market share. The Q5 is targeted at emerging markets like India, and would carry their latest offering in the OS section – the BB10. The phone will be available in July this year in select markets in Europe, the Middle East, Africa, Asia (including the Asia Pacific region), and Latin America. The Q5 will be offered in a choice of 4 colours – black, white, red and pink.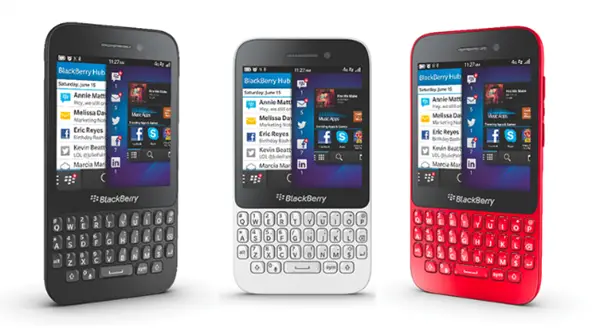 The Q5 actually looks a lot like the leaked R10 about which we reported earlier. It comes with a 3.1 inch touch screen and the trademark Blackberry QWERTY keypad. There are no hardware navigation buttons on the Q5, so the user will have to navigate using the touch screen itself. However, there are some shortcut keys integrated with the keypad to make the interface better for users.
The Q5 has a 3.1 inch screen with a resolution of 720×720 pixels just like the Q10. But unlike the Q10, the Q5 only has an LCD touch screen, while the Q10 has a Super AMOLED touch screen. The Q5 will be powered by a 1.2GHz dual core processor, and will sport 8GB of on board storage. For people who need more than 8GB, there will be a microSD card slot for further expansion, and the battery would be of the non-removable type.
We think this is a good move by Blackberry to gain the lost market share again, and to increase their brand visibility in developing markets. All that's left to know is the price – we would hope to see Blackberry give the Q5 an impressive price tag along with the impressive hardware, since, we know that the price tag is a major factor in deciding the fate of a particular smartphone, and even more in developing markets.