Spice Smart Flo series now has the lowest edition with the name of Spice Smart Flo Pace 2G Mi-422 which has got the screen size of 4-inches. As of now you cannot see the price of this phone anywhere we managed to see this phone on the Flipkart, but you still cannot buy it as it will ask your email ID and it will notify you when the phone is available for pre-order or Flipkart gets its stock to sell.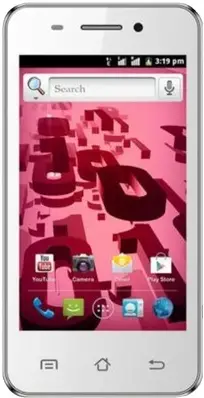 In Spice Smart Flo Pace 2 Mi-502 we saw that the phone was priced at the price of 7,000 INR and it did not have 3G connectivity and this time with another device which has been priced lower will also be lacking this feature or infact I should say that almost all the features of phones are same but only the screen size of this new smartphone has been decreased and thus the same has been done with the price.
With Dual Core Processor of 1GHz and RAM of 512MB it exactly resembles the power of its 5-inch version Smart Flo Pace 2. The main camera in this case if of 3.2 MP (with the LED Flash support) and the secondary camera is of 1.3 MP with the internal storage of the device as 512 MB which can be further upgraded to 32GB with the help of external microSD card.
The battery strength has been considerably reduced from 2100 mAh to 1300 mAh which may affect the talk time and stand-by time adversely. The Operating System used on this phone is Android v4.0 IceCream Sandwich which is again something you would have to compromise on when buying any phone at this price but the cheapest galaxy phone which was covered just now has an advantage to give the experience of Jellybean event at the price of around 5,000 INR.
This is also a Dual SIM phone which will support the GSM bands on both the slots. You can visit Flipkart to be updated with the availability of this device by registering your e-mail ID over the page, as far as the expectation of the price of this phone is concerned then it may go around 5,000 INR.