It seems that Spice has revealed their contender for Samsung Galaxy Star (the cheapest smartphone in the Galaxy series by Samsung) which has been named as Spice Stellar Jazz and that too with the advantage of good quality of music sound available on that device. This available at the lower price of 4,589 INR when compared with Galaxy Star but then it also uses the Qualcomm Snapdragon Processor which is clocked at the frequency of 1GHz.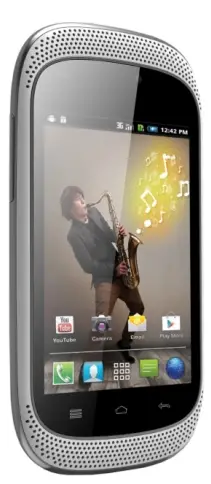 So, now you have Qualcomm Snapdragon Processor on the phone which the price of 4,589 INR and this is further supported by his is come something similar which we have already seen in Galaxy Star but the Android version which is used on Spice Stellar Jazz is 2.3 Gingerbread and we know that this is really obsolete, so it can be a great turn off for this device, especially when you Samsung Galaxy Star at almost same price but giving you Jellybean (Android 4.2).
It will have the primary camera of 3MP and the secondary camera of 1.3MP and this secondary camera is not available on Galaxy Star, so you will not have an added advantage of video calling in this case. Apart from these the best feature for which this phone boasts about is the availability of Dual Speaker on its body which will be great for the music lovers.
The display size of this device is of 3.5 inches with capacitive touch and the battery strength supporting this is of 1500mAh (which is sufficient as per this screen size). Now when talking about the memory then you have 256 MB allotted for RAM and then 512MB is the internal storage capacity and this storage capacity can be extended up to the limit of 16GB.
You will also have 3G support of this device on both the SIM slots of this Dual SIM device and other connectivity features like WiFi, Edge, Bluetooth and GPS. You can search this device on Saholic to buy it. Stay tuned to me intimated about more products like these.