So, the much awaited Micromax Canvas 4 A210 is here with us and as they committed it is available for the pre-order. The specifications of this device was not much clear and before this timeline anything mentioned about the hardware specifications of this device is the part of the rumor flowing about it in the news.Unfortunately you will have to wait till 8th July to know the official specifications and pricing.   We have high expectations from this device as Wammy Passion Z, iOcean X7, Lemon Aspire A4 and other have created a huge benchmark for the smartphones to offer the best in the least.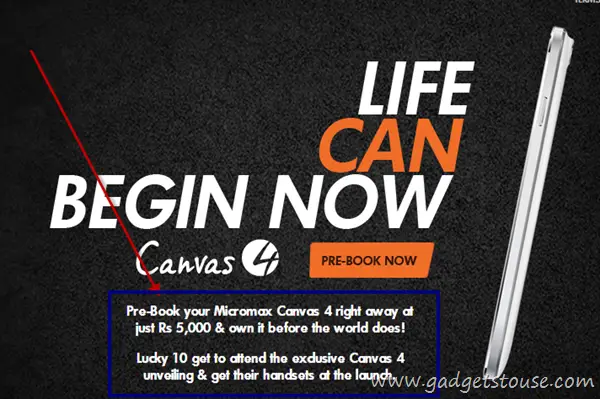 As Micromax change the game with the release of their Micromax Canvas HD and literally ruled the smartphone market in India for a considerable amount. We are expecting something same to happen in this case also. Another thing which wonders me is the great measures taken in the privacy of the production of this device where nothing was leaked about this device as the visual proof. Micromax has been successfully promoting this phone using pretty intriguing teasers on Facebook and Youtube. Much 'buzz' had been created regarding this phones unique unlocking system because of Micromax mocking Apples slide to unlock feature in its promotional teasers. Though rumored specs have been all over the internet for a while, real specs of this phone will be revealed from 8th July onwards. The device is available for preordering on Micromax official website for Rs.5000. For terms and conditions visit Canvas 4 official pre order page.

Official pictures of Canvas 4 A210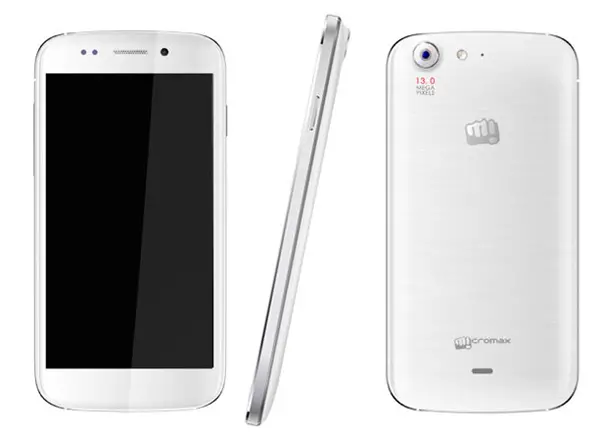 They have declared that ten lucky people will be invited for the launch and will receive this phone right there at the launch.Micomax has already sold over one million units of its canvas line with canvas HD being the most popular phone of the series, and thus everybody had huge expectations from canvas 4. The offical images reveal a 13 MP primary camera along with full HD display. this phone will be powered by a Quad core processor and Android jelly been Operating system.