Another competitor to the Samsung Mega series, the Smart NaMo Phablet was announced about 20 days back. The device comes from Smartnamo, a firm operating from China, and apparently, they're dedicating the smartphone to known politician, Narendra Modi.

The device comes with a 6.5 inch screen and packs powerful specifications, enough to rival mainstream brands. The phone would be available in the coming weeks for about 20,000 INR, and this post would be focusing on the internals of this device.
Camera And Internal Storage
Keeping up with most flagships from around the world, the Smart NaMo Phablet will be carrying a 13MP rear unit, which would come with the regular assistive features that include autofocus and LED flash. Although the prospect of a 13MP camera sounds good, how it performs in real life is yet to be seen. The shooter would be able to shoot video in 1080p as well.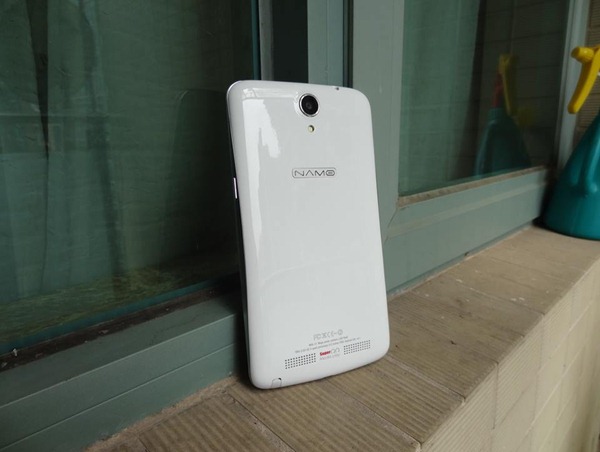 The front of the Smart NaMo Phablet would come with a 2MP camera, which is a little underwhelming, but should be enough for most, since the camera will be used seldom.
Like most 'Advanced' versions of Mediatek based phones, the Smart NaMo Phablet too comes with 32GB of on-board storage, to which we give a thumbs up. 32GB is really the way to go, manufacturers please take cue. Although there will be storage plentiful, the phablet does have a microSD expansion slot for memory cards up to 32GB in size.
Processor And Battery
The device comes with the 1.5 GHz MT6589T version of the popular Mediatek quad core processor. The 'Turbo' version has a faster clock rate as well as a more powerful GPU than the regular 1.2 GHz MT6589 chipset.
This powerful processor is complemented by 2GB of RAM which would ensure that the user does not experience any lags whatsoever even during extreme multi-tasking. UI transitions are bound to be smooth because enough memory would be available for the GPU as well.
Most Android devices in the market are plagued by non-sufficient batteries, but by the looks of it, the Smart NaMo takes care of this by including a 3100mAh unit on the phablet. You can expect the device to last you over one day with moderate usage, but with heavy usage the battery would probably give in at the end of one day.
Display And Features
Since we refer to the device as a phablet, it is understood that the device comes with quite a large screen. It is, in fact, 6.5 inches in size and comes with an impressive resolution of 1920x1080p (full HD). Although the pixel density wouldn't be as high as say, an HTC One, but as far as phablets are concerned, this one does a pretty decent job.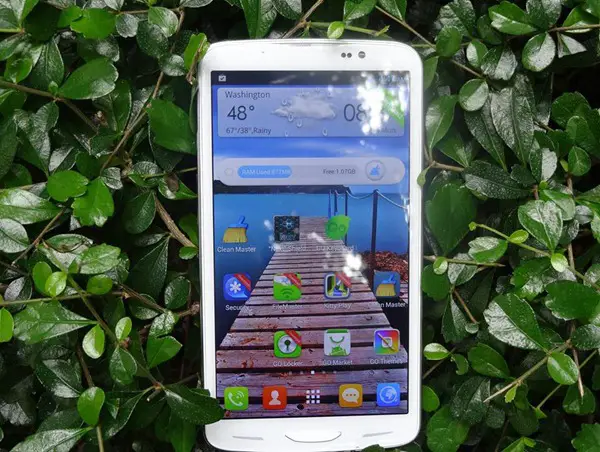 The device, like most other Mediatek based devices, is capable of working with 2 SIMs at a time. However, the plus here is that both SIMs can be used on 3G networks, unlike other devices where only one can work with 3G.
The Smart NaMo Phablet will come preinstalled with Android v4.2.1, while an update to Android 4.3 can be expected.
Comparison
Phablets aren't as popular as smartphones, but with time, more and more manufacturers are looking into this section of the market.
There are a few competitors to the Smart NaMo Phablet based on size and price, which include Zopo ZP990, LG Optimus G Pro, Huawei Ascend Mate, Sony Xperia Z Ultra, Samsung Galaxy Mega series, etc.
Key Specs
| | |
| --- | --- |
| Model | Smart NaMo Phablet |
| Display | 6.5 inches full HD |
| Processor | 1.5GHz quad core MT6598T |
| RAM, ROM | 2GB RAM, 32GB ROM, expandable up to 32GB |
| OS | Android v4.2.1 |
| Cameras | 13MP rear, 2MP front |
| Battery | 3100mAh |
| Price | About 20,000 INR |
Conclusion
The device does seem to pack a punch, but the success of this device would hugely depend on how well it is priced. Speculations say that the device would be available for somewhere around 20k INR, which, although sounds worthwhile, but with devices like the Huawei Ascend Mate available for a few grand more, the Smart NaMo Phablet might have to pull off something special to get potential buyers' attention.