Today under quick review we have a very unusual phone; the iBall Andi 4a Projector. Why unusual? The device comes with a built-in projector that can project the phone's contents up to 10 feet, or 120 inches! The device was launched hours back, and apart from the showstopper projection feature, the device comes with a 4 inch screen making it one of the smaller screened devices in the market.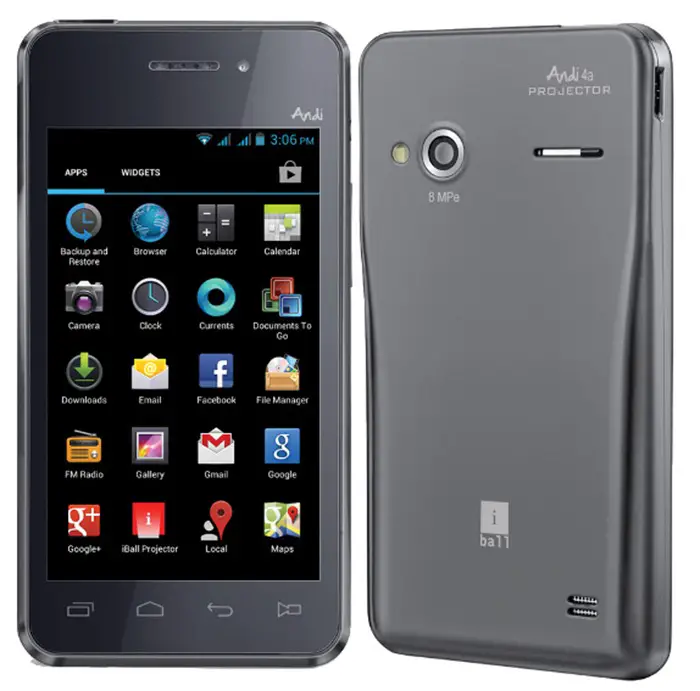 Would you pay extra for a mid-range Android for the projection feature? If you're confused, read on to know more.
Camera and Internal Storage
This one of a kind device comes with an 8MP main shooter that is fitted at the rear. You can expect this one to be as good as any other 8MP camera on a domestic device from Micromax, XOLO, etc. It is advisable to keep your expectations low when it comes to the performance of this camera.
The front of this device houses a camera too, but there's no mention about the pixel resolution of this device. However, we expect it to be a VGA unit. Since the device comes 3G enabled, the front camera will indeed be useful at times.
As you expect of a budget feature-packed mid-range Android smartphone, the iBall Andi 4a Projector comes with 4GB of ROM out of which about 2GB will be available for user files. This can be expanded by up to 32GB via a microSD card, a trend we've seen on most budget smartphones.
Processor and Battery
The device comes with a 1GHz dual core processor. Given that it's a Cortex A9 processor, it is believed to be the MT6577 which we've seen on a range of budget devices. The processor is good enough to run most applications of today, until it's high-end gaming you're talking about.
The device is expected to glide through most daily apps like email, web browser, IM, etc.
The device comes with a surprisingly small battery of 1500mAh. It is made to look even smaller because of the fact that the phone has a projector built in it.
Regular usage should give you about 10-12 hours of backup on a single charge before you need to hit the sockets again. With the projector on, we don't think the device would work for more than 2 hours at full charge, which is somewhat disappointing.
Display and Features
As mentioned in the intro, the phone comes with a 4 inch display panel. This 4 inch panel features an expected WVGA resolution of 800×480 pixels, which return a pixel density of 233.24 PPI upon our calculation, which is about the average for a budget dual core of today.
Although movies and multimedia (except for music, of course) will be tough to enjoy on a small-ish 4 inch screen, reading tasks should be about OK.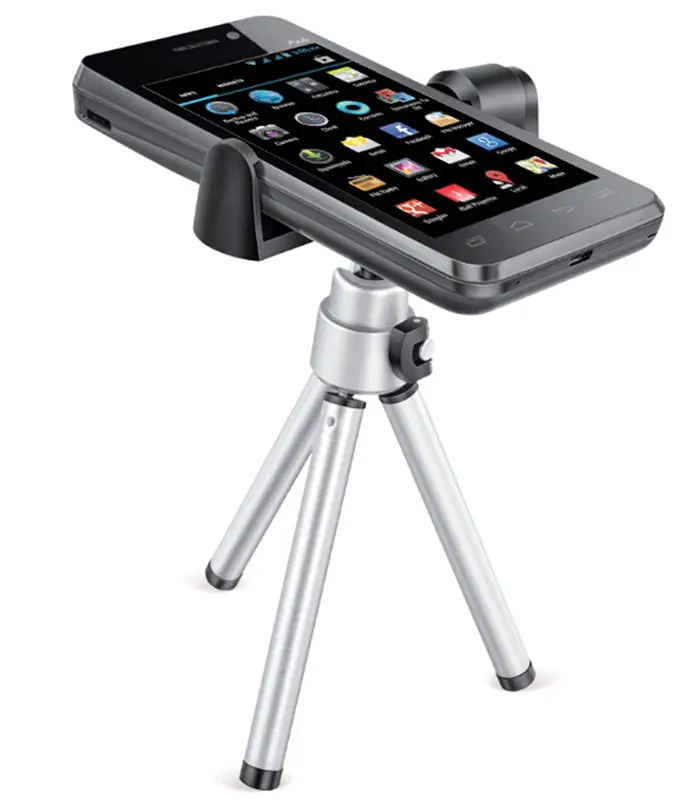 The projector on this device will be capable of projecting the phone's content up to a distance of 10 feet, and a maximum projected area of 10×8 feet. Also, iBall claim the projector used is a 35 lumen one, which means the content should be bright. However, this remains to be seen.
The phone will come with Android v4.1 pre-installed.
Look And Connectivity
As you can see from the pictures above, the phone will not nearly be one among the thinner phones in the market today. This is due to the fact that an entire projector setup has been packed into the phone, which does require some space. But the manufacturer seems to have done well to keep the thickness down.
The device will have the usual set of connectivity features including 3G, Wi-Fi 802.11 b/g/n, Bluetooth, GPS, etc. And of course, the phone will support dual SIM as well.
Comparison
As far as the dual core processor and 512MB RAM part of the phone is concerned, the device does have some competitors, mostly from domestic manufacturers. Competing devices include Micromax Canvas Bolt A67, Spice Stellar Glamour, etc.
However, the phone's USP lies in the 35 lumen projector, which is a first for the Indian market since no other projector phone offers a 35 lumen projector. Thus, there's hardly any competition regarding the same.
Key Specs
| | |
| --- | --- |
| Model | iBall Andi 4a Projector |
| Display | 4 inches WVGA |
| Processor | 1.2 GHz dual core |
| RAM, ROM | 512MB RAM, 4GB ROM expandable up to 32GB |
| OS | Android v4.1 |
| Cameras | 8MP rear, unknown front |
| Battery | 1500mAh |
| Price | 18,999 INR |
Conclusion
The iBall Andi 4a Projector definitely is an average device as far as the internals are concerned. However, it brings a new factor to the table which we haven't seen previously. The device will make a good one for those who tend to do presentations on the go, and also for adventurous souls who'd like to try out something new. However, at 18,999 INR, the device does seem a little pricey, which might make potential buyers think twice.
Coming back to the phone, iBall will be offering a free tripod stand to hook up the phone when being used as a projector, so you can stay hassle free.