Update: 22/10/2013 Nokia 515 Goes on Sale in India at Rs. 10,505
Nokia mobiles have long been well known for their Built Quality, Batteries with Long standby times and Durable design. Nokia has taken this to the next level in a weird sort of way by Unveiling the new Nokia 515, a Feature phone with smartphone like features!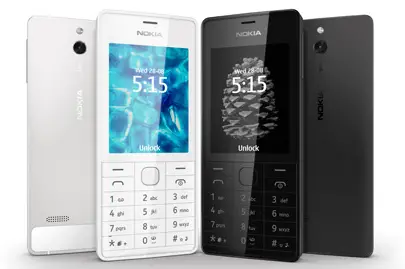 This main body is constructed with a single piece of Anodized Sandblasted Aluminum and the Display is protected by Gorilla Glass 2. The 2.4 Inch display, with 320 x 240 pixel resolution (~167 ppi), is polarized to give you good outside visibility and to reduce the reflected light. The Alphanumeric Keypad is made of hardened polycarbonate resin.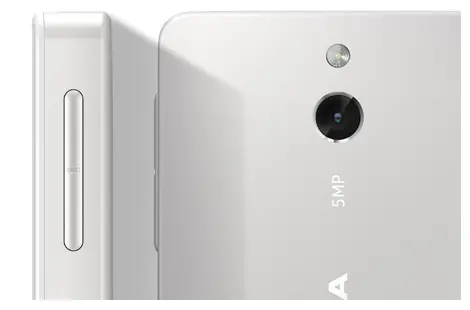 This phone works on Series 40 Operating system and has a RAM capacity of 64 MB. The internal storage of 256 MB can be further extended to 32 GB using MicroSD card.This back camera is a 5 MP camera which can capture pics in Panorama mode (100 degree) and Sequential mode. It is also equipped with a LED flash and Voice capture feature for self portrait.
The Nokia 515 is 11 mm thick and weighs only 101 Grams. This phone comes in Single SIM and Dual SIM variants. It is equipped with 3G and Bluetooth Connectivity but unfortunately no Wi-Fi. The battery of single SIM version will give you a standby time of 38 days. Battery has never been an issue with Nokia phones.The Nokia 515 will come with black and white variants and will be available soon in third Quarter and is expected to cost around 10,000 INR.
Will this work? Yes!! India has a huge market for people who require a Simple sturdy phones and value durability. Cheaper Android phones come with their own set of problems and durability issues. This phone might not appeal much to younger generation but forms a good option for those who want to keep a secondary phone with good battery backup for use under rugged day to day conditions.
Nokia 515 Promotional Video