BenQ showcased their latest devices at the World DIDAC today, which included projectors and interactive displays. According to the company, these new launches will enable students and teachers to interact in a more open and advanced manner, allowing for greater and smoother flow of information between parties. We had reported earlier about this forthcoming launch a few weeks back.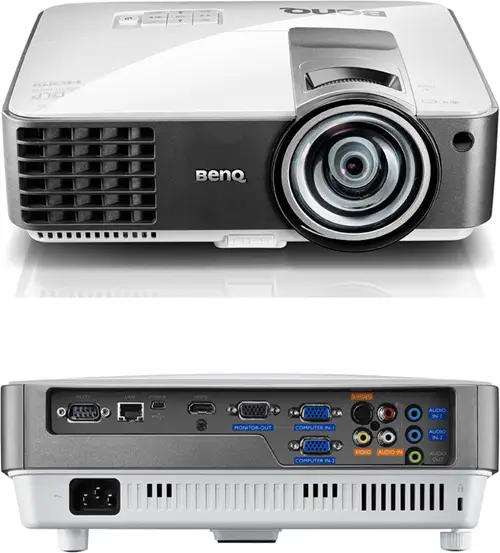 The company took the veils off two new projectors, namely the MX819ST and MW820ST short-throw projectors. These two projectors come with XGA and WXGA resolutions respectively, and feature a contrast ratio of up to 13000:1. The projectors deliver a brightness of over 3000 lumens, and come with a shell life of over 10,000 hours of usage.
On the other hand, the company also launched two interactive displays as well, dubbed the RP and RM series. These flat panel displays come a size of 55" and 65" respectively. The flat panel interactive displays will also feature 5 point touch, 4 pen interactive display system with 2 way wireless transfer, making sharing of ideas and information as simple and hassle free as ever.
Speaking at the launch, Rajeev Singh, Country Head & GM at BenQ India Pvt. Ltd said, "The education sector across the globe has transformed itself by adopting new and advanced technology that has re-defined how the information is imparted among students at different level. Being the number 1 player in the Indian education sector it has been our constant endeavor to provide world class solutions for traditional as well as modern digital classrooms that makes content simpler for students to learn new things with high level of retention.  At present BenQ has 40 SKUs in the projector segment out of which 10 models are purely for education, Seeing the growth in tier 2 & 3 cities we are working towards increasing the penetration of projectors in these markets by strengthening our partner networks from 150 direct partners to 200, and active resellers from the present 600 to 800 by 2013-end,"
He also added, "Keeping in mind the rise in demand for projectors from the education sector in India, this year at the World DIDAC India 2013 we are announcing the launch of our two new  short throw projectors with 10,000 hours of lamp life and Interactive flat panels with large screen sizes upto 65inches,"
There is no word on pricing and/or availability as yet, stay tuned for more info on BenQ devices!