Videocon mobile services have now been rechristened as "Videocon Telecom" and this new change will also be addressed through their new Logo. Videocon telecom have also roped in renowned Punjabi Singer Gippy Singh as their new Brand Ambassador to connect with the Indian youth, which form the most active consumers in the Indian portable Electronics market.
Mr. Arvind Bali, Director & CEO, Videocon Telecommunications Ltd. said, "Change is always good and refreshing and brings in vibrancy in the environment. I am pleased to unveil our new brand logo 'Videocon Telecom' which brings with it a reinforced identity and a new vibrant approach. We are also elated that the much-loved Punjabi actor and singer, Gippy Grewal is now our Brand Ambassador. Gippy is known for his versatility and has a huge fan following not only from youth, but also from people from all walks of life. This in addition to our all new and refreshing Videocon Telecom logo reflects our core values. Together, they create a win-win situation for us."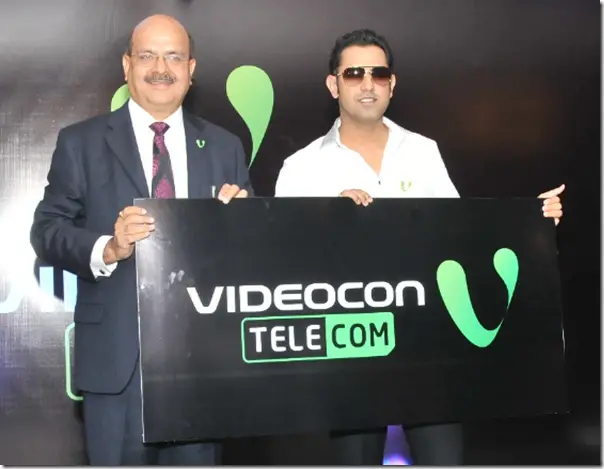 Videocon Telecom plans to leverage the association with Gippy Grewal through various mediums. The artiste will soon be visible in newspapers advertisements, in television commercials, digital media, on billboards, on retail front displays and in on-ground brand activation activities.
Gippy Grewal, on becoming the face of Videocon Telecom, said, "I am very excited to be a part of the Videocon family. Videocon mobile services, which is Videocon Telecom now, is a very young and vibrant brand. I can actually relate myself to the brand and this is the very reason that I didn't have second thoughts in associating myself with the brand"
Videocon Telecom intend to roll out their 4G plans and come around as a PAN India player as mentioned by Gippy Grewal. Hope this might be auspicious enough for Videocon to turn things around and emerge with a larger market share in the coming year.