Most manufacturers including HTC and Samsung have rolled out 'mini' versions of their flagships, and Sony seem to be in similar mood, with talks of a mini version of the Xperia Z1. While it's a known fact that Sony are working on such a device, today we witnessed an insight into this very phone with a leaked image. Notorious leakster, @evleaks is at it again.
The device, speculated to be dubbed Xperia Z1S, is expected to be more or less the Xperia Z1f that Sony released for the Japanese market. The specifications include a 4.3 inch screen with a 720p HD display (Triluminous), the same 2.26GHz quad core Snapdragon 800 chipset, 2300mAh battery, 21MP rear, and 2.2MP front camera.
Here is a render of the purported Xperia Z1S: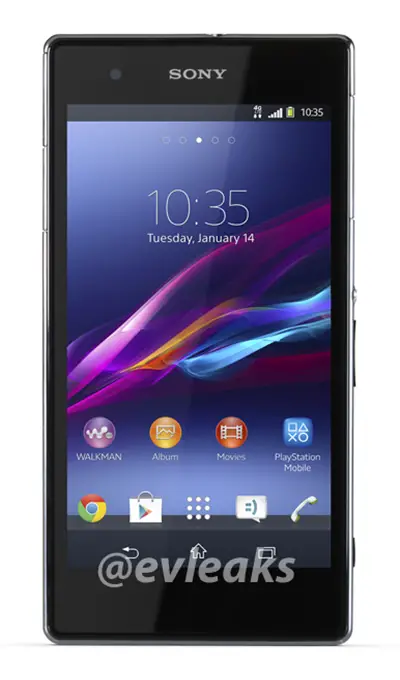 We cannot determine for certain if the leaked render is going to be the real thing or not, but we would like to believe in it since the design is in agreement with the Xperia Z1, which is expected to be the elder sibling of this device. If the device is indeed launched, it will give other mini versions like the HTC One mini and the Samsung Galaxy S4 mini a run for their money in the Indian market.