Nokia never fails to impress with its Lumia Camera's, in both Hardware and software Aspects. The Nokia Lumia 1520 (Quick Review) released yesterday brings with it a New App called ReFocus which as the name suggest, lets you Refocus on your images after you have shot them!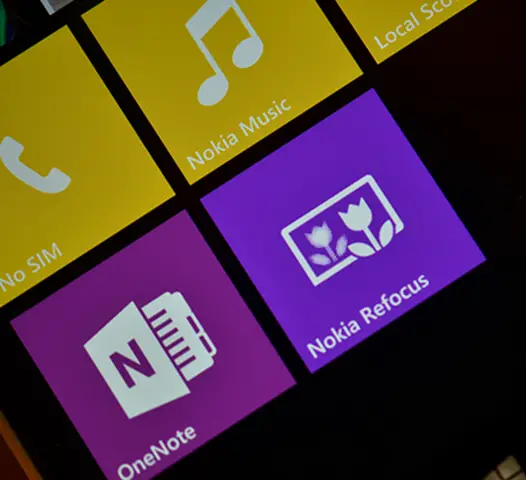 This sound similar to Lytro camera's which accomplish the same task using hardware features. Lumia 1520 does all that with the help of a Software App and the results were pretty good. So how does it work?
When you shoot in ReFocus App the camera captures 2 to 8 pictures at different focal length after analyzing the shot and lets you refocus on other objects afterwards. You can also share this image with your friends who can further refocus the image in their phones.
A similar App called Focus twist is also available on the iOS platform and you can watch the video we shot at Nokia World to see the amazing performance of this App at work. Nokia also plans on releasing this App for All Lumia PureView cameras via an OTA update by the end of November.
Nokia is also planning on bringing raw file support to Lumia 1520 and Lumia 1020. The RAW files contain data captured from your camera Sensor before it gets processed into a image format like JPEG. This gives advanced photographers a chance to edit white balance, sharpness etc. They can edit and construct the image from raw data the image a more sophisticated computer as compared to the Snapdragon 800 SoC with its Hexagon DSP and Lumia software features.
Since both of these camera's have Sensors with large MP count, the Raw files will take significant storage space. The details will be awesome but this one is for professional and passionate photographers, most people don't have to be bothered by this addition. It is mostly required when plenty details are required.
Nokia said that it added this feature because people demanded it and because Nokia phones are famous among passionate photographers. Nokia Lumia 1520 is expected to come with support for raw files out of the box and Lumia 1020 will receive this via OTA update.
Lumia Refocus App Working Demo and Availabilty For Other Windows Phones[Video]