Hitachi Touro Desk Pro hard drive does look big in form factor, but the kind of storage capacity it offers you cannot match that with any portable hard drive available in the market. It offers two levels of data protection, with preloaded local and cloud backup software help keep your content safe and cloud backup enables anywhere, anytime remote access to the data you have backed up through the hard drive.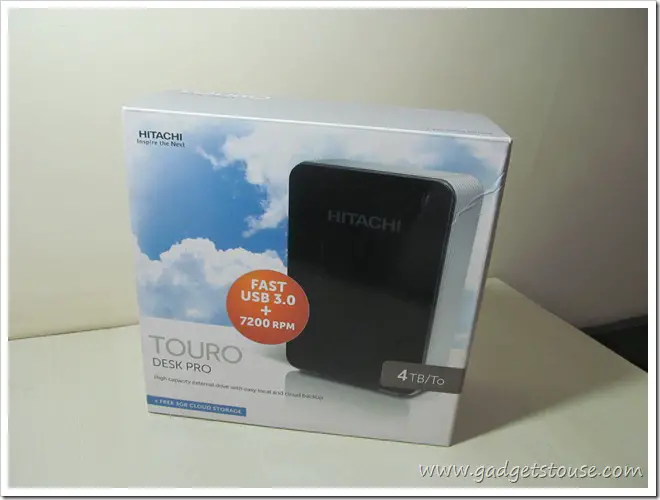 It comes with 4 TB of storage and runs on 7200 RPM magnetic platters and gives you around 3 Gb of cloud storage free to backup crucial data online. Backing up crucial data online will allow you to access the same remotely as this hard drive is more of desk station drive which you can place in your office but due to its weight its not that portable to carry.
Design and Build
The design of the hard drive is good as it looks pretty good on the curves and edges which will give you a nice grip when you hold it in one hand. The quality of the material used is plastic all around but its good quality of the plastic used, it does not feel cheap plastic, on the sides you have glossy plastic which are covered with thin plastic coating. On the edges it is silver color matte finish plastic.
Connectivity and Speed
The drive offers USB 3.0 connectivity and also its USB 2.0 compatible. The data transfer speed we got was around 30MB/s when we connected it with a USB 2.0 port on a old laptop and at this speed the data transfer was pretty decent.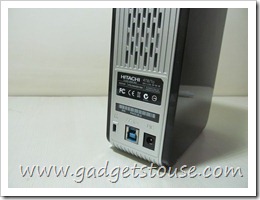 It will also require power to run and it has all countries adaptor with in the package, so you don't have to worry about it.
Hitachi Touro Desk Pro 3.0 Photo Gallery
Hitachi Touro Desk Pro 3.0 Full Review With Data Speed Test [Video]
Conclusion
In all, I would like to conclude that it is a great hard drive, which can be very useful if you have lots of crucial data on your laptop or desktop which you can backup safely with encryption as well if you want to.