Users have often complained for lack of a full blown notification center on Windows Phone platform and looks like Microsoft will finally heed to user demand by providing "Action Center" analogous to Android Notification center in the next big Windows Phone OS update.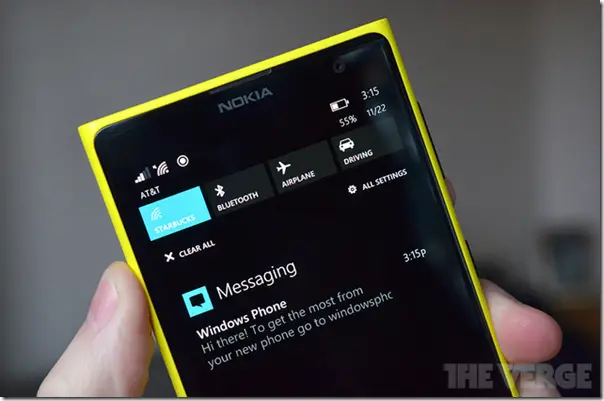 The leaked images of upcoming Action Center, which will allow users to customize App notifications, have been confirmed by Verge. The Action Center as seen in the images shows basic controls like WiFi, Bluetooth, Airplane Mode and Driving Mode. What we don't see is options for Data Connectivity, Brightness control and GPS.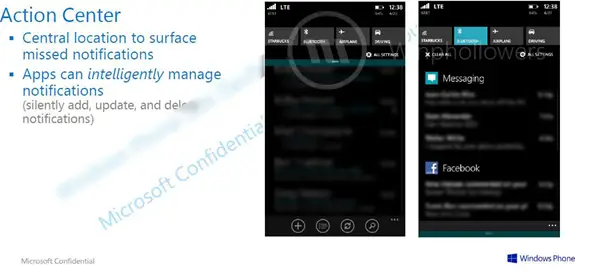 The Action Center will be triggered when you swipe from the top of the screen. You can see how the notifications will appear on the display in the second leaked image. The new Action Center will be incorporated in Windows 8.1 update which will also bring Crotana personal Assistant powered by Foursquare, Bing and other data sources.
Windows Phone platform was the fastest growing platform this quarter and it seems that it is finally catching up. The update will be showcased at Built developers conference in April 2014 and will further facilitate those willing to switch from Android Platform or rather budget Android Platform.
Source: Verge