In an unexpected move, Facebook today acquired WhatsApp for a stunning $19 Billion deal. Mark Zuckerberg revealed that the acquisition was first talked about 11 days ago, which is a very short duration for this scale transaction. The deal did catch us off-guard and will be beneficial for both groups alike.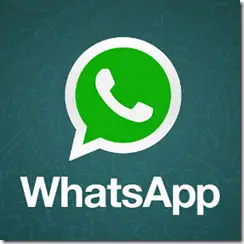 The purchase includes $12 billion dollars worth of Facebook Shares and $4 Billion cash. $3 Billion worth of restricted stock units will be further allotted to WhatsApp founders and employees. WhatsApp will retain its employees, brand and office but will get the advantage of added Facebook resources.
"Services with a billion people using them are all incredibly valuable," Zuckerberg said while discussing the purchase price during a conference call with analysts.
Popular messaging Application WhatsApp has over 450 billion active users. On the New Year eve 2014, over 54 Billion messages were exchanged via WhatsApp, which is a record. The Application gained popularity because it allowed users to send message anywhere across the globe for free. Even today, the app adds 1 million users every day to its dedicated user base. First year usage is free and after one year you have to pay a measly 99 cents.
The acquisition price is more than what Google paid for Motorola and what Microsoft paid for Nokia, the two renowned deals which have been much in news lately. Facebook recently refreshed its messenger App UI and has been struggling to gain similar popularity on Mobile platform as it used to enjoy on the web. This acquisition will definitely fulfill that ambition.