Corning, the popular specialty glass manufacturer, today announced the availability of Corning Gorilla Glass 3 with Native Damage resistance (NDR) and Antimicrobial Corning Gorilla Glass, which was launched at CES 2014.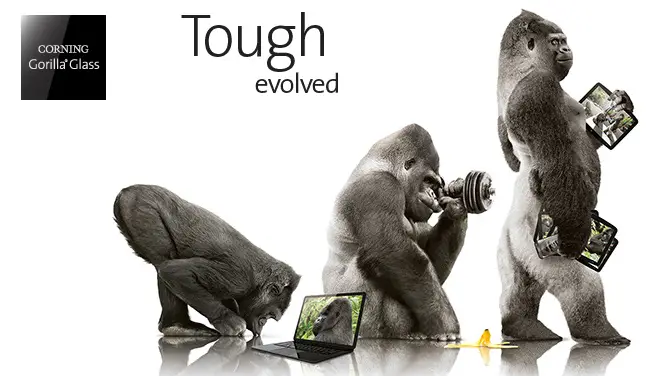 The Corning Gorilla Glass 3 with NDR is quite old technology now and was globally introduced at CES 2013. According to Corning, the glass has been adopted by 33 major brands world wide and is already being used on 2.4 billion devices today.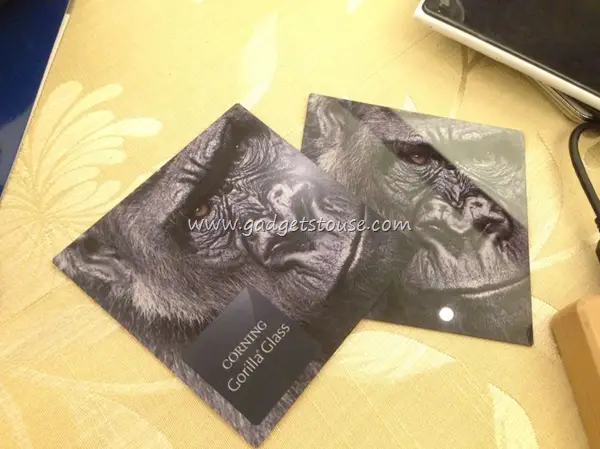 The scratch resistant glass is extremely durable and is 3 times stronger than Gorilla Glass 2. It will reduce visible scratches by 40 percent and will also show 40 percent improvement in retained protective layer strength after deep scratch occurs. In our experience with the Corning Gorilla Glass 3 so far, these claims are true. You can see Gorilla Glass 3 anti reflective coating demonstrated in the image above. The Gorilla glass shows very little reflection compared to the ordinary glass placed next to it.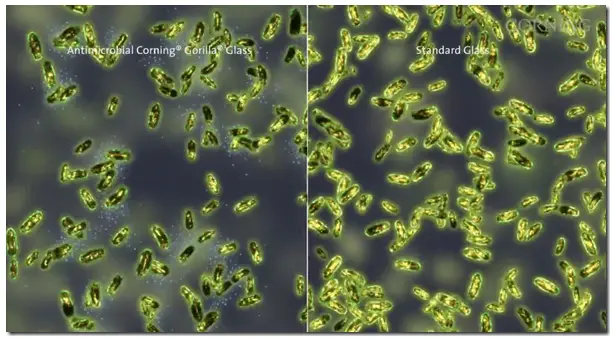 The Antimicrobial Gorilla Glass on the other hand combines the durable glass protection with ionic silver to fight growth of bacteria, algae and other micro-organisms. The glass will last for the lifetime of the device and will constatntly fight the microbes accumulating on the surface of the device.
New product extensions include, Antireflective and Easy-to-clean Technology to improve device readability in bright sunlight, 3D-Shaped Gorilla Glass and Corning Gorilla Glass NBT to help protect touch-enabled notebook displays from scratches.
"We are pleased to announce the launch of Corning® Gorilla® Glass 3 with Native Damage Resistance™ in India. With the proliferation of touch-enabled devices including smartphones, tablets and notebooks, India is an important market for Corning. In addition to improved scratch resistance, Gorilla Glass 3 maintains the same thinness and optical clarity of previous versions, allowing for slimmer and sleeker devices, brighter images, and better touch sensitivity," said Amit Bansal, President, Corning Technologies India.