Lately, Google announced its camera app on the Play Store claiming that the app can be downloaded on non-Nexus devices that run on the latest iteration of Android – v4.4 KitKat. Following the footprints of the search engine giant, the Japanese firm Sony has also launched its Background Defocus app on the Play Store. This free app can be downloaded for free and used on a range of Xperia smartphones.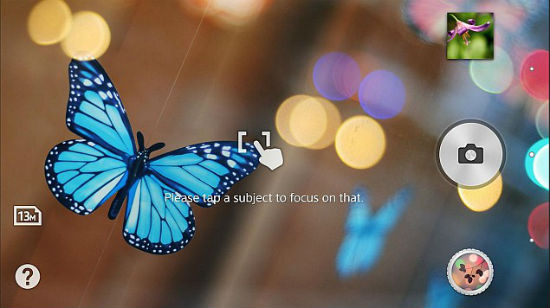 Now, it is possible for users to capture DSLR like images from their smartphone camera. Many smartphone vendors such as HTC, Nokia, Samsung and Google have been using such a defocusing feature already with Sony being the latest entrant.
With the Background Defocus app, Xperia phone users can click professional looking snaps with a bokeh or defocus effect. The app is an imaging tool that modifies the depth of field of an image, which when changed can blur or defocus the background or foreground as per the user's requirement. The depth of field can be changed as the app captures two images with different focus settings simultaneously.
After downloading this app, Xperia smartphone users can simply launch their usual camera app and choose the Background Defocus camera mode. Following this, users just have to tap the object on the display to select what they like to appear focused and click the snap. Once the image is captured, the level of blur and the type of blur effect can be selected.
In order to capture a sharply focused shot, Sony recommends that the users focus an object that is 15 to 45 cm away from the phone and the background is 5 meters from the concerned object. Unlike the Google Camera app, the Sony Background Defocus app is compatible with phones running on Android 4.2 Jelly Bean platform or higher.
It was only in the last week that Sony announced its Xperia Keyboard app on the Google Play Store with improvements in layout for Thai language and support for swiping and conventional tapping.