With recent devices incorporating the Wi-Fi direct technology, the importance of using Bluetooth for transferring files from one device to another is diminishing day per day as Users have started preferring Wi-Fi direct for its sheer speed and ease of usage. However, with the introduction of Bluetooth 4.0 which combines Bluetooth High Speed and Bluetooth Low Energy protocols, and Bluetooth 4.1 on its way, Bluetooth is on the path of constant evolution.


Bluetooth is the widely known wireless data transfer technology which can help users to transfer data wirelessly. Bluetooth hardware is built in to many electronic devices and can be used used for data transfer between any two bluetooth devices.
Wi-Fi Direct is a comparatively new technology which essentially allows several Wi-Fi enabled devices to share files and connect to each other without having to go through a router. Therefore, there would be direct partnering between the two devices, without the requirement of a common intermediate access point to connect these devices. Let us analyze how this new Wi-FI Direct setup actually works, and how it is different from the traditional Wi-FI setup.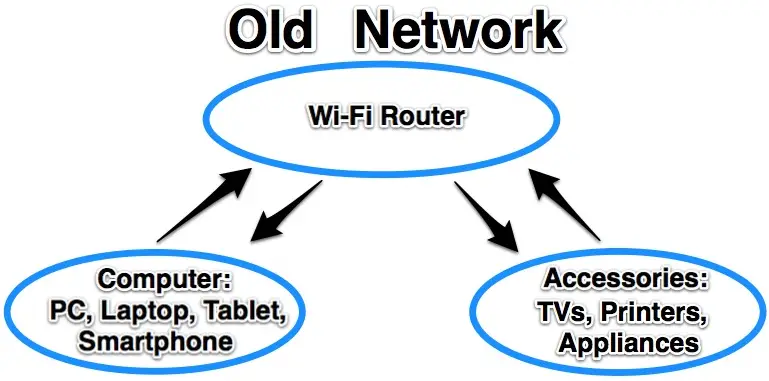 In the traditional Wi-Fi setup, devices require a gateway to connect to each other, one which we call  the Wireless Access Point or WAP, and our Wi-Fi Router hub serves as this gateway. The Wi-Fi Direct technology eliminates the need of this separate access point by providing the two devices involved in the connection with their own limited access points.
The Protocol which is used for this Wi-Fi Direct setup is known as the Wi-Fi Protected Setup (WPS) protocol. WPS standards thus makes connecting two devices using Wi-Fi Direct much easier than connecting two devices using the legacy Wi-FI connections.
Essentially, the Wi-Fi Direct setup includes the use of software within the devices which are to be connected to create Software Access Points or Soft AP. These Soft AP allow the devices to function both as the access point for the WiFi connection, as well as the client which uses this connection. Many of these software or apps are freely available, such as  SuperBeam, WiFi Shoot! etc.
Now that we have a general idea on how Wi-Fi Direct actually works, let us have a look at Wi-Fi Direct, Bluetooth 4.0, and some related factors, and try to understand why Wi-Fi direct is considered to be the better option among these two.
Distance
Wi-Fi Direct technology easily outweigh Bluetooth technology when their reach is examined. While Bluetooth 4.0 can be expected to transfer data up to the range of about 200-300 ft, Wi-Fi direct can easily function over 600 feets – more than double the range of Bluetooth 4.0.
This extra distance while might look a bit impractical to users for general use, can be a benefit in some extreme situations where the distance is out of the reach of Bluetooth antennas.
Speed
Bluetooth 4.0 transfers data with speeds up to 25 Mbps. Compare this to the Wi-Fi Direct setup, which promises data transfer at speeds of 250 Mbps. This tenfold improvement in speed is the primary reason behind the growing popularity of Wi-Fi Direct – users do not have to shy away from transferring huge Media or other big files over the air anymore as Wi-Fi Direct can do the job for them within a few seconds.
Security
While both Bluetooth 4.0 and Wi-Fi Direct use encryption and authentication methods, Wi-Fi direct is a tad bit more secure than Bluetooth 4.0 as it uses WPA2 security which utilizes AES 256 bit encryption. Bluetooth 4.0 uses AES 128 bit encryption, and data thefts might occur due to the large distance involved while transferring data.
That said, both methods are very secure for the average customer due to the included authorization and key based encryption procedures.
Compatibility
Not only is Wi-FI Direct compatible with all other devices having the same Wi-Fi Direct capabilities, it can connect to those devices too which use legacy Wi-Fi connections. This implies that you can connect your new smartphone to that old Printer having older Wi-Fi technology using Wi-Fi Direct.
Bluetooth 4.0 includes the Bluetooth Low Energy protocol which might not be compatible with legacy Bluetooth devices.
Availability
Bluetooth is the current favourite amongst manufacturers as it has been popular for quite some years now. The technology is quite old and people are aware of it. Relatively cheap setup means that manufacturers can include Bluetooth in their devices without any excessive hassles.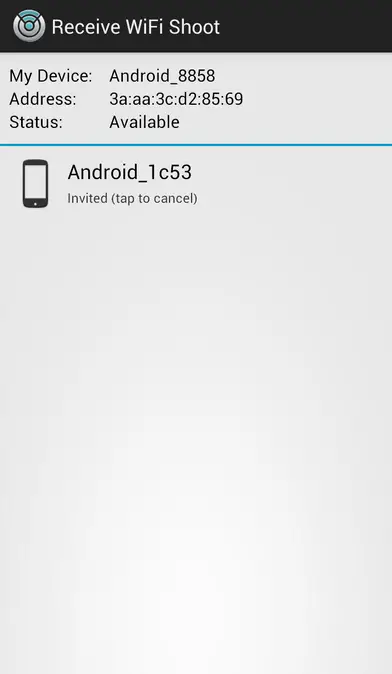 Nonetheless, Wi-FI Direct is also becoming popular day by day. Most new Android devices come with Wi-FI Direct features, and this trend is expected to catch on, fueled by its numerous benefits. Moreover, free apps such as SuperBeam, WiFi Shoot! etc easily and effectively provide users with the option of using Wi-Fi direct services on their devices.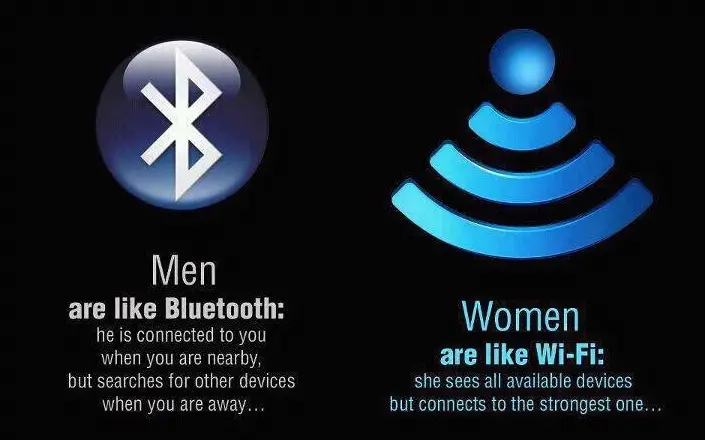 The Ultimate question that remains to be answered is that whether introduction of Wi-Fi Direct has marked the beginning of the end for Bluetooth, and highlights the eventual extinction of the Bluetooth technology. While most analysts agree, this eradication will take some time and isn't expected to happen overnight.
Manufacturers will go on building devices with both technologies in the foreseeable features, and users can thus for the time being enjoy the benefits of both these technologies as per the users personal preferences.