On Thursday, Dolby Laboratories has announced the first installing of their most recent audio technology dubbed Dolby Atmos in New Delhi. The technology has been set up at Delite Cinema located at Daryaganj.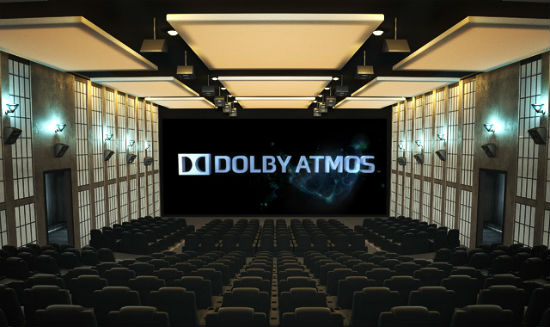 Dolby Atmos is a positional sound system that provides film makers all the creative freedom to easily position or move sounds anywhere in the movie theater or create sound effects that are realistic. It simply offers virtual reality of sound and the most effective cinema experience for the cinema lovers.
This new technology is way too different from the traditional system in which the sound comes from either the front or behind of audience or from the either sides or above them. Unlike this, the Atmos employs a computerized algorithm to modify the sound output depending on the number of speakers installed in the theater. This allows the sound editors to assign sounds to each part of the cinema space.
During the announcement, Mr. Shashank Raizada, owner of Delite Cinemas said, "I believe Dolby Atmos will prove to be a major differentiator for the movie-watching audiences in New Delhi. It provides greater definition and dimension to movies with its unique approach to sound. With this achievement, we reinforce our mission to be the best in entertaining people by offering state-of-the-art technology and exceptional facilities, as well as providing our audiences with new and innovative concepts for an enhanced and powerful moviegoing experience."
Also, Mr. Ashim Mathur, Marketing Head, Dolby Laboratories India was quoted saying, "We look forward to working with Delite Cinemas to bring the ultimate cinematic entertainment experience to moviegoers in New Delhi. With Dolby Atmos, you feel as if you are in the movie, not merely watching it. We are confident that moviegoers will be captivated by the remarkable clarity and dimension of the sound and will keep coming back to Delite Cinemas to get this amazing experience that Dolby Atmos provides."