Typing on touch screen devices with the big fingers is too tough resulting in many errors. Most of the default keyboards included in the Android devices by the manufacturers are pretty standard. However, the Android platform allows developers to create keyboards that can replace the native keyboards in the devices. Well, there are a plethora of alternate keyboards in the Google Play Store that aim to make tech entry an on small displays faster and easier with the use of smart predictive text and gesture typing features. Indeed installing a third party keyboard is pretty simple in Android but not on other platforms such as iOS or Windows Phone. Here we handpick a list of keyboards that can be used for fast typing on Android devices.
SwiftKey Keyboard Free
SwiftKey is a paid application that is also available for a free trail. Even then, this app has become highly popular as it provides amazing auto-correction and prediction features. In fact, this app is the best selling app on Google Play in almost 58 countries for its excellent features.
Understanding the user, this app actually allows users to type as fast as possible and it will notice all the mistakes and type what the user meant to type. Users can sync this keyboard across all the devices via the SwiftKey Cloud and SwiftKey Flow combines the mind-reading ability of the app with the typing speed of the user by means of real time predictions. After the one month trial period, the SwiftKey Keyboard is available for a price of Rs 99.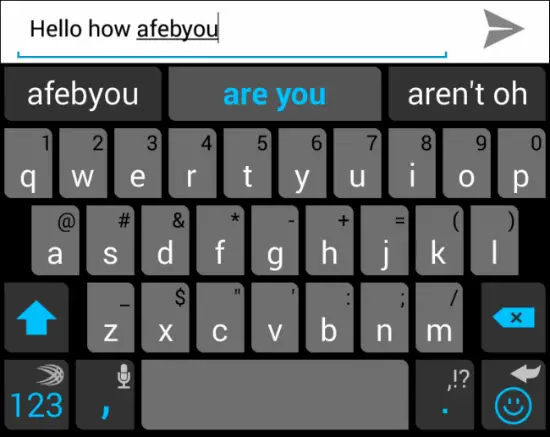 Google Keyboard
Google Keyboard is the official Android keyboard that is found on Nexus lineup of devices. The other devices based on Android come with a keyboard that is designed by the respective manufacturer and not Google's keyboard. However, this can be installed from the Play Store even if the device does not has it pre-installed.
There are a variety of features in this keyboard such as gesture typing, prediction of full next word based on the previous one and voice recognition even while offline. Though it does not provide the best swiping feature or auto correction, it is a great keyboard for the Android devices. The downside is that this keyboard is available for devices based on Android 4.4 KitKat operating system.
Swype
Swype is the best swipe-to-type keyboard launched ever. Though there are other keyboards that have incorporated this feature in them, none have managed to outdo the original one in terms of accuracy. Swype has designed the gesture typing based keyboard in such a way that it is accurate than its competitors. Those users who use the gesture typing aspect all the time, the Swype keyboard would be very useful. The app is available for free for a trial period of 30 days, after which users need to pay a price of Rs 247 to use it.
GO Keyboard
GO Keyboard has a great interface that is similar to that of a game and this is used to input the letters. Interestingly, this app includes the GO Market that allows users to download themes and emoticons called Emoji. Also, users can add special characters and sounds to their messages and entirely revamp their device. Other important features of GO Keyboard include fast typing, funny voice texting input, accurate auto-correct, next word prediction and seamless gesture typing.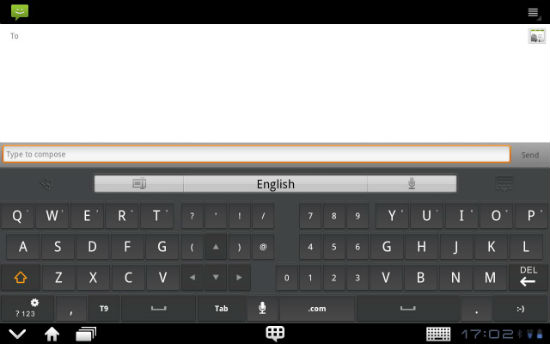 8Pen
8Pen is an odd looking app amongst the other standard keyboard applications. It employs a reinvented wheel to make writing on mobile devices easy. It works more like an rotary telephone and users will have to place their finger at the center of the dial and move it outwards to choose the letters and then to the center to input them. Though Swype input remains to be the fastest method to type on touch screen devices, the 8Pen keyboard also paves way for fast typing.
Download from Google Play
Conclusion
These keyboard applications can be really useful as they work very effectively. They all provide similar features such as text prediction, swype typing and other aspects, while some are even more advanced as they provide additional features such as backup and sync, emoji and more as well. However, they are not the only ones that users can download and use on their Android devices as there are many others such as Type Racer, A.I. Type Keyboard and Thumb Keyboard.