Appart from Samsung Galaxy S5 Mini, Samsung has also imported two other smartphones in India for testing and research purposes. Samsung smartphone is labeled SM –Z910F and the SM-Z series is associated with Tizen OS based devices.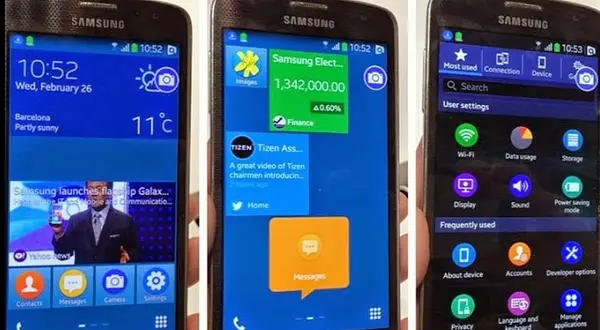 Samsung's home brewed Tizen OS is what we last saw in Gear 2 and Gear 2 Neo launched at MWC. Samsung has been developing its Tizen based smartphone to challenge Google's Android for quite some time now.
Apart from India, Samsung is testing this device in Russia, Britain and France and perhaps Samsung is targeting budget price range where Android devices have failed to deliver comforting user experience. The phone will sport a 4.8 inch display and is expected to arrive very soon in India and Russia.
Samsung has also imported another model with a 3.3 Inch labeled SMG110B which will be a low end device Galaxy Pocket. According to device's user agent profile, the phone will be running on a Cortex A7 based chipset clocked at 1 GHz and fueled by Android 4.4 KitKat.
With the arrival of phones like Samsung Galaxy Pocket and Moto E, we can expect to see Androids latest 4.4 Kitkat OS at a budget price range which definitely help reduce fragmentation issues besides providing a better Android experience.