Spice Retail Limited, is all set to redefine affordability in Indian market with the launch of its new Fire fox smartphone in India for as low as 1500 INR. ZTE Open based on FireFox OS also retailed in India via e-bay last year, but it didn't arrive via official channels and wasn't inexpensive either. Spice will be targeting first time smartphone buyers with new Firefox phones, so you won't be seeing quad cores and high resolution displays.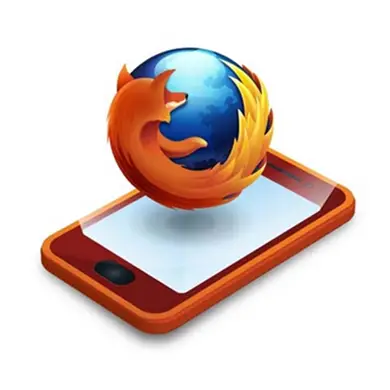 Firefox O.S. is Linux based and all the apps running on this O.S. will be HTML5 based. This implies , by not using the native code(android, iOs, Windows platform use native codes for apps and thus apps from one platform won't work on another) and using broader platforms like HTML 5 for Apps, Mozilla is aiming at a wider App eco-system where Apps can work on multiple platforms and display sizes.
Facebook Founder and CEO Mark Zuckerberg did consider betting on HTML 5 apps as their biggest mistake as the platform didn't exactly take off, one reason being Apps resembling web pages. Having said that, Mozilla will definitely gain from bonus HTML 5 App pool from the very start. The Spice phones will have the Firefox Marketplace with applications such as Pinterest, LINE, Facebook and Twitter.
Commenting on this development Mr. Dilip Modi, Chairman Spice Retail Ltd said "We have been the technology innovators in India's telecom industry and are pleased to introduce the Firefox OS in India through our smartphones to cater to the country's masses. This partnership with Mozilla showcases our commitment to providing the best technological innovations first hand to our customers. We have high expectations from this partnership as we continue to constantly push the boundaries, and bring unique and exciting products to our customers. These phones will be aggressively priced to ensure, everyone can enjoy and experience the power of the Spice Firefox OS phone."
Do you think that new budget smartphones with Firefox OS will be efficient and appealing proposition to replace feature phones? let us know in the comment section below.