Lately, Mozilla announced that the India based manufacturers such as Intex and Spice will be coming up with Firefox OS based smartphones in the coming months. Soon after this announcement, Spice made the statement about its FireFox based phone that is pegged to be launched in India in July.
Now, Intex has confirmed that its first Firefox OS based smartphone dubbed Cloud FX will be launched in the August carrying a price tag of below Rs 2,000. As per the company's statement, the Intex Cloud FX will house a 3.5 inch display of unspecified resolution and will be stuffed with a 1 GHz Spreadtrum processor. It also has made it clear that the device will have a 2 MP primary camera at its back and have connectivity features such as Bluetooth and Wi-Fi.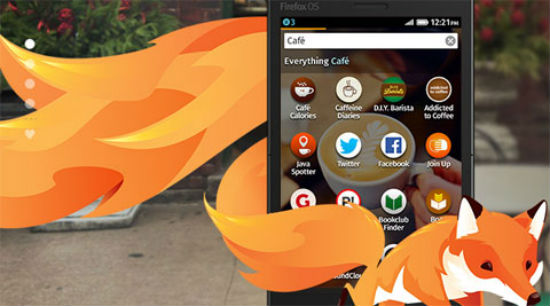 Both Mozilla and Spreadtrum announced their smartphone platform reference at the MWC 2014 for $25 and the specs of the Intex Cloud FX appear to adhere to this price tag. According to this reference, the Firefox OS based smartphones will be powered by Spreadtrum SC6821 SoC and have 3.5 inch display of HVGA 320×480 pixel resolution. Also, there will be integrated Bluetooth and Wi-Fi connectivity, camera functionality and HTML 5 based apps. Apparently, we expect the Intex Cloud FX to come with similar display resolution and other capabilities as it is based on the Spreadtrum reference.
Commenting on the launch, Sanjay Kumar Kalirona, Business Head of the Mobile vertical at Intex, said, "Intex association with Mozilla Firefox is a step towards our brand's promise to offer quality products to our consumers to improve their lives and set industry benchmarks. Intex Cloud FX is aimed at fulfilling the idea of – 'Smartphone for all' which will be priced below Rs. 2,000. This smartphones will be equipped with enhanced phone and browser features of Firefox OS with an access to a rich ecosystem of latest web applications improving users overall smartphone experience at affordable prices"
Intex also claimed in its statement that it is planning to sell around 3 million units of smartphones this year, which is a 100% boost as compared to the 1.5 million sales figure achieved last year. May be, this low cost Firefox OS based smarphone could help Intex in reaching its sales forecast.