Amidst screen resolution wars going on in smartphone world, Toshibas has added the hot and happening 4K display to its 15 inch Satellite P50t Laptop and introduced it in Indian market at 86,000 INR. The touch screen laptop does look gorgeous and brings 4K at a reasonable price, there are some catches.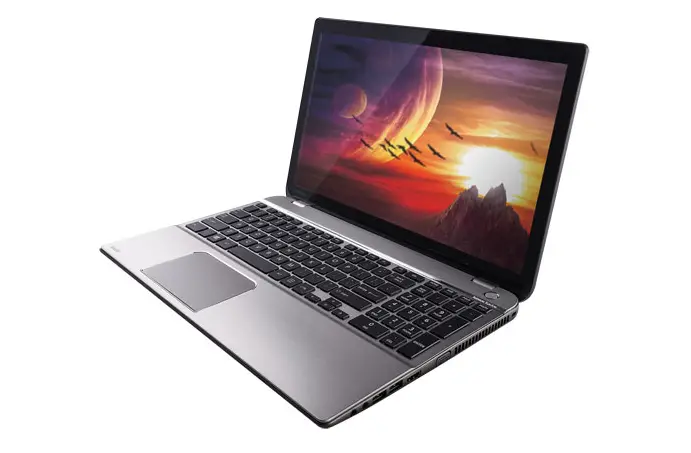 The main problem is the lack of 4K content. 4K hasn't caught up yet and its still hard to find 4K content to watch and if you are a professional photographer, you are most likely using Mac. The AMD GPU inside can't play the current games at 4k either.
The Satellite P50 comes with fourth generation Core i7 processor backed by 16 GB RAM and 1 TB hard disk. Graphics are being handled by AMD R9 M265X GPU and all this hardware makes this a performance beast. The design is slim and simple with a large sized keyboard and also, shock protection.
Unveiling the new 4K Laptop, Mr. Sanjay Warke, Country Head, Toshiba India – DS Division said, "Toshiba has a rich heritage of continuously bringing meaningful technology innovations that set new industry benchmarks and making products with impeccable quality and exceptional performance. Bringing the latest technology, style and comfort to our customers is a part of Toshiba's DNA and we are continuing to push the envelope. Customers in India are far more aware of the global trends and have an appetite to accept and appreciate a refined experience. At Toshiba, we operate and understand both TV and PC business and we realize that customers are increasingly embracing Ultra HD 4K technology, as it enables a whole new level of immersive experience that draws viewers in, with the amazing detail and clarity. We have applied our technology expertise and years of research to incorporate the new technology dimensions to bring an Ultra HD 4K experience to laptops as well."
Toshiba also introduced Satellite S series with 19.3 mm body thickness and 1.87 KG weight, boasting of high-fidelity Harman Kardon for enhanced sound experience. Powered by a 4th Gen Intel CoreTM i5-4200U Processor 1.6 GHz with Turbo Boost Technology 2.0 up to 2.6 GHz (3MB Cache) and a 4 GB DDR3L 1600 MHz RAM (expandable up to 16 GB), the S series runs on Windows 8.1 OS. Housing a 1TB 5400 RPM SATA drive. The new Satellite S40 will be available at a price point of Rs. 50,790/-.
Toshiba also launched Satellite L series highlighting sharp display tech. With three elegant colors to choose from – Premium Glossy Black, Luxury White and Satin Gold, the entire range is priced between Rs. 25,785/- and Rs. 51,340/-.
Toshiba also introduced Toshiba detachable hybrid laptop Satellite L30W at a price of Rs. 53,520/- Other products showcased included Legendary Protégé Z30-A and Tecra Z40-A laptop and professional workstation Tecra W50.
The entire new Satellite range of laptops comes with one year onsite warranty & the new Portégé & Tecra range of laptops comes with three years onsite warranty. Toshiba's range of laptops offer the assurance of cutting-edge Japanese technology, the result of innumerable quality tests. The company has expanded its service network across India with a total of 151 service centres, and on-site service in 496 cities is supported by a dedicated call centre which is operational 7 days a week, between 8:00am to 10:00pm. Toshiba call centre can be reached at 1800-200-8674/ 1800-11-8674.