If you are among many users facing hard time trying to locate an OPPO store to buy an OPPO phone, you are in for a good news. OPPO Mobiles has partnered with Amazon.in and will retail all its smartphones on Amazon starting with Flagship Find 7. OPPO phones were retailing on Amazon.in earlier as well, but now you can expect all devices to be listed with a 'fulfilled by Amazon' label.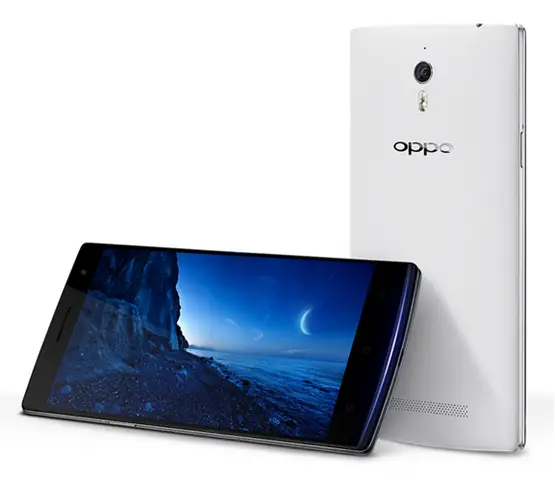 Up to now OPPO retail network was limited to 12 major cities including, New Delhi, Mumbai, Chennai, Bengaluru, Hyderabad, Ahmedabad, Jaipur, Chandigarh, Ludhiana, Kolkata, Pune and Lucknow. With online retailing, Oppo fans all across the country can source a device for themselves.
Oppo earlier announced in its 2014 road map that it plans to launch around 200 service center and 10 new products in India by the end of this year. Oppo also promised unique onsite warranty for Oppo smartphones in selected regions.
With Find 7a and Find 7 we saw promising devices with competitive price tag and innovative features. Looks like OPPO finally understands idiosyncrasies of Indian market. In the price sensitive Indian market, several retailers are now retailing exclusively on online store to reduce cost. This makes it difficult for customers to get a hands-on with the device before purchase, but has its own set of advantages.
Commenting on the partnership, Tom Lu, CEO, OPPO Mobiles India, said "Consumer orientation features big on our philosophy. In today's digital age, consumers are spending a lot of time online, out of which e-commerce grabs a big share. We want Indian consumers to be able to buy OPPO smartphones from every nook and corner of the country. And Amazon India will help us do just that. OPPO's smartphones have been appreciated globally and we want to reach out to all those Indian customers who are in pursuit of higher quality products with true innovation."
"We are excited to be the partner of choice for OPPO Mobiles and offer our customers an opportunity to shop for OPPO's smartphone range with ease on www.amazon.in. This is in line with our vision of offering customers in India a unique and wide selection of products on our platform and delighting them with a convenient, reliable and a globally trusted mobile shopping experience." Said Samir Kumar, Director, Category Management, Amazon India