Most people are looking for the "Best Android smartphone" available irrespective of their usage pattern. Our smartphones are very powerful tools and can accomplish almost everything that we used to do on our personal computers. Smartphones give us the freedom to download and use any of the several available apps, according to our usage, and the hardware is only a means to run these apps efficiently. Here are some of the apps every smartphone should have for a smooth Android experience. We have included only apps that don't require root access as the article is meant for basic users new to Android Ecosystem.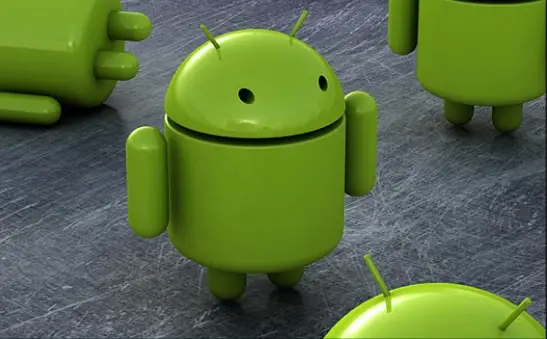 Appropriate App launchers and Gestures
Air gestures can be deemed as gimmicky and aren't seamless enough for day to day usage and voice commands have several limitations as well. However, onscreen gestures can be used even on budget devices efficiently to make your job lot easier.
It's tedious to locate and launch apps from your app drawer every time and everything lying on your home screen is even more vexing and disorganized. This is the primary thing to take care of. Apart from app launchers there are several side bar launchers available on playstore to arrange and access your frequently used apps any where any time.
We recommend Nova/ Apex/ Inspire launcher coupled with SwipePad. Using this arrangement, you can assign most used apps to simple gestures. Swipe up can open Google Now, double tap can be assigned to your favorite social network, and so on. You can place less frequently used apps in dock pages (3 pages recommended) and apps that you need to access while using other apps, like dictionaries, Chrome Browser, Pushbullet, etc in Swipepad. If you have 100's of apps on your device, keep t9 search on your homescreen.
Keyboard
Once you have organized your apps and files, it's time to select a keyboard which suits all your needs. We recommend you to install Android L keyboard or Swiftkey keyboard, both of which are free and best in our opinion. The Android L keyboard provides with butter smooth continuous typing even on devices with 512 MB RAM, where as Swiftkey can be personalized to do a lot more.
A good Keyboard can significantly enhance your Android experience. Even Apple is allowing third party keyboard apps in iOS 8. If you are still not convinced, go and try it for yourself.
System Toggles
Apart from apps, you will also need to toggle some important system settings from time to time, like WiFi, Display Brightness, Create Hotspots, Turn on 3G data, turn on flashlight. You could achieve this by pulling down notification bar and diving into quick settings or by placing and ugly widget on your home screen, but the efficient and smarter way is to use notification toggles.
The simple app, let's you place all important toggles, flashlight, Music controls, alarm, camera and even apps on top of your notification panel, which you can access from anywhere, anytime by simply pulling down the notification bar. You can also place toggles in same or next line. If the persistent status bar icon bothers you, you can change it to reflect date, battery level, etc.
Download Productivity Apps
There are several productivity apps which you should have on your smartphone. To advance in any sphere of life, taking notes can be really helpful. We recommend Evernote as a must have note taking app which syncs well with all your devices and PC to keep your notes updated and accessible in all places.
Other useful productivity apps include Pocket – to save and view movie reviews, tech news and other web pages even in offline mode when your Cellular data betrays you. Any do for your lists, Contact+ as an effective replacement for stock contact app and Mailbox for you Gmail are some of the apps that you should have to justify the use of your Android phone.
Gravity Screen and Skiplock
Those of you who have tried apps making use of proximity sensor would prefer staying away from them. Gravity Screen however is among the rare few ones which work.
Google mentioned at Google I/O that an average users looks at his phone around 125 times per day, and thus an App like Gravity screen can make a significant difference to your user experience. Its good to find your screen lit up when you pick your phone off the table or take out of your pocket. The app also switches off your screen when you put your phone back in your pocket. It works quite well.
The Skiplock app can further help users who use pin codes to protect their data. Skiplock bypasses your user pin whenever you are connected to a trusted WiFi network
Some Other Apps That You Must Try
Other Apps you can use to improve your smartphone experience include Themer, Nights Keeper, Shush, Muzei (best wall paper app), Airdroid (best app for file transfer), Es Explorer and Screebl.
Conclusion
All these apps will help basic users get more out of their Android phones, without having to dig deeper through several screens. Ofcourse, advanced users can accomplish a lot more with apps like Tasker and by using Xposed framework. If a particular app made a significant difference to the way you use your Android Phone, let us know in the comment section below.