It appears like we will be witnessing the launch of more Windows Phone 8.1 based smartphones soon. It appears like Taiwan based vendor HTC will be coming up with one such device next month.
According to latest reports, HTC is prepping a Windows Phone 8.1 flagship smartphone based on the One M8. Even @evleaks claimed that the handset will be arriving with BoomSound and Duo cameras (as in the One M8) and will be called HTC's W8 Windows Phone.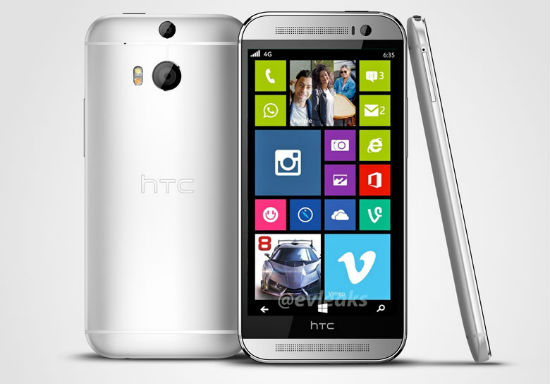 Now, an Engadget report states that the handset will be called One M8 for Windows that appears to be a temporary name for the moment. It is claimed that the device will include features such as voice over LTE that will be enabled with the Windows Phone 8.1 GDR1 update. The Windows Phone 8.1 GDR1 update is believed to add support for smart covers similar to the HTC Dot View case.
Other features that were a part of the Android based counterpart will also be a part of this alleged Windows Phone 8.1 offering and this includes the aforementioned BoomSound and Duo Camera aspects.
Furthermore, the report also claims that the upcoming HTC Windows Phone 8.1 smartphone will be launched on popular US carrier Verizon this quarter.
According to WPCentral, the Microsoft Store is planning to stock new accessories for the upcoming devices and the aforementioned covers is a part of it. The report states that the device could be unveiled on August 20 and will be released on August 21 with an alleged pricing of $610 (approx. Rs 37,000) without contract and $199 (approx. Rs 12,000) on contract.