To buy a Xiaomi Mi3 right now in India is no mean feat although users are resorting to all means possible only a few can succeed. Xiaomi will retail 20,000 units next week and although this is again a teeny tiny figure compared to the demand (75,000 registrations have been made already), here are a few tips and tricks which many users are using and some of them also claim to be successful more than once.

Use Buy Hatke Chrome Extension
The following steps will help you buy Xiaomi phones using the following steps
1. Ensure that you have registered on Flipkart for the Xiaomi Mi3 sale beforehand so that you are eligible for the purchase. You can do this at this link
2. Install the Buy hatke addon from this link.
3. Subscribe to Xiaomi Mi3 alert from their extension options page.
4. Ensure that you have the Chrome browser open and you are logged in into Flipkart with a good internet connection at least 5 minutes before the sale starts.
5. The extension should not be in the 'disabled' state at that time. The Chrome extension would open a new tab of Xiaomi Mi3 product page where it would add the product into the cart when the sale starts.
Use the Flipkart App's counter
A senior member on MIUI forum, Adhi, shares his experience where he successfully reserved a unit for himself. The website counter rolls by Minutes but the App counter shows seconds as well. the right time to hit the add button is when the counter on Flipkart app hits zero. The user also restarted the app when 5 to 6 seconds were remaining in the countdown.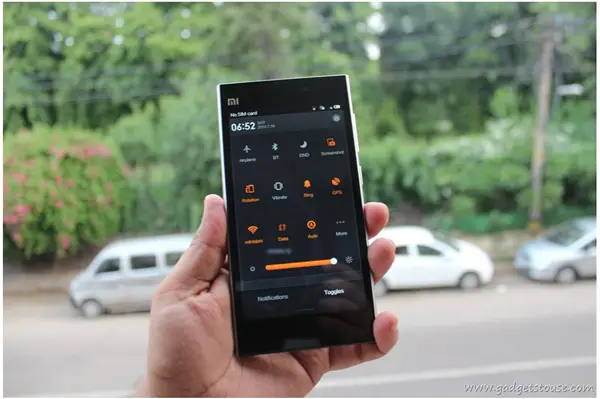 Use Multiple Accounts
To increase your chances you should also ask your friends and relatives to try with multiple accounts. You can also try from different accounts on multiple devices yourself to better improve your chances of booking a Mi3 for yourself.
Use COD
According to flipkart, users can improve their chances by being logged in 2 to 3 hours prior to the sales day also save your delivery address before hand. Entering your payment details when the server is being bombarded by Xiaomi fans doesn't seem to be a good idea. Use cash on delivery as payment option, it works better.
Open Multiple Browsers
More than several users have successfully implemented this one. Open More than one browser on your system. You can login your Flipkart ID and log in all three browsers prior to the sales. When the timer starts ticking you can tab on all three browsers to improve your chances. If possible also open the product page on Flipkart Mobile App as you have better chances of making it through via Flipkart App.
Conclusion
These methods what several users have used to successfully order Mi3. Flipkart is following first come first serve policy irrespective of your location and when the demand is such huge, it all depends on your luck. Buying an Mi3 is more of a lucky draw, but since the device is worth fighting for and you have made up your mind, these tips might just prove helpful. If you have successfully bought an Mi3, do share your experience in the comment section below.