Xiaomi Mi3 is the most sought after smartphone in India with thousands of units being gulped down within seconds. Xiaomi has sold 75,000 smartphones in first month and the demand refuses to subside. There are several customers who walked away happy, but there are several disgruntled buyers whose experience wasn't as pleasing. Here are some of the issues which several users have reported.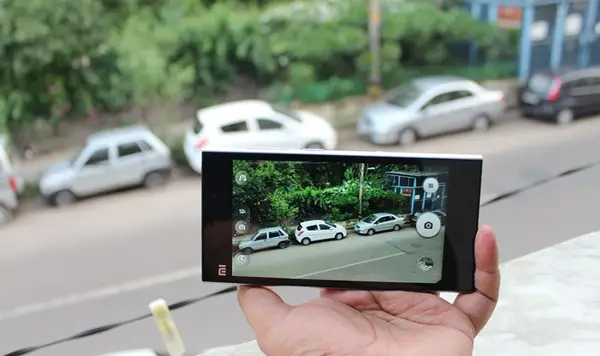 Brittle Screen
While the display on our display unit quite durable, several users have reported that they managed to break or crack the display glass, without applying much pressure. While it's hard to verify the veracity of these claims, several users have reported these on Social Media as well as other channels.
Gorilla Glass Scratches
Xiaomi has officially confirmed that all smartphones shipped in India have Gorilla Glass 3. Our review unit also passed a minor scratch test that we performed. Gorilla Glass isn't scratch proof (and our experience with several high end devices confirms it), but in day to day life you shouldn't accumulate any scratch when your display meets your keys or coins in pocket, several users have reported severe scratches in day to day usage.
Heating Issues
Xiaomi Mi3 has heating issues and this can't be denied. Our device didn't heat up during basic usage. While 10 minutes of moderate gaming and while placing long duration calls, you can feel the heat after first 5 minutes but it is very manageable. The device tends to heat a lot while recording full HD videos and while playing high end games. The extent of heating reported by various users is different and several claim unbearable temperature rise while calling.
Prevent Pocket Dial Not Working
There is a prevent pocket dial option in Xiaomi Mi3, in Settings>> Display>> Prevent Pocket Dials or Contacts >>Settings>>Call Settings>> Incoming Call Settings>>Prevent Pocket Dials The feature reportedly doesn't work for many, including our review unit, but this looks like a minor thing which will be fixed in subsequent software updates.
Voice Calls
Many users have reported that voice transmission is good, but voice reception is poor. Hardly anything is audible at user end. Again, we didn't have any issue with voice calls. Some users are claiming that the issue has been solved by the latest software update, while others are still troubled. In case you are facing any such issue ask for a replacement.
SIM Card Not detected
The SIM Tray issues aren't new for Xiaomi, but several customers are still reporting lack of proper signal and automating switching of data on their devices. Again if you are facing any such issues, it would be wise to go for a replacement.
Miscellaneous Issues
We are receiving several queries every day from troubled Xiaomi Mi3 customers but many of these issues have been due to users toggling with some MIUI settings. MIUI provides many customization options and sometimes a wrong toggle, for example camera Anti banding turned off can lead to trouble. Users are reporting issues with display not being turned on, excessive battery drain, WiFi connection issues, Push Notifications not working, etc. We didn't face these issues in our device.
Is it worth Buying?
Going by our experience of Xiaomi Mi3, it is definitely worth buying. You can conduct hardware test by dialing *#*#64663#*#* on your Xiaomi Mi3 and can ask for a replacement if you are not satisfied. Order a scratch guard for your display and take proper care of it. Be careful with the SIM tray and test your device and take advantage of vast MIUI community support to clear your doubts. Since the phone is getting timely software updates, most minor issues will be fixed.