According to smartphone retailer and trusted leak source Manish Khatri, LG is set to launch LG L60i a 2G variant of LG L60, for a marginally smaller price tag of 6,399 INR as compared to LG L60.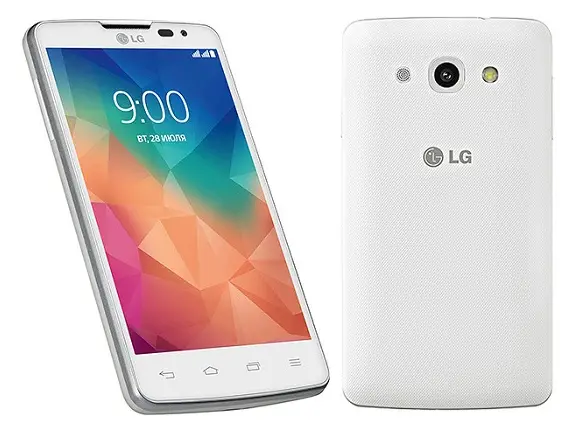 The dual SIM smartphone with 4.3 Inch WVGA (800 x 480) is powered by a 1.3 GHz MediaTek chipset aided by 512 MB RAM. You get 4 GB native storage to house OS + apps + data, and MicroSD expansion up to 32 GB is also an option.
Imaging hardware is also same with a 5 MP rear auto focus unit. Apart from eliminating 3G connectivity, LG has also slightly bumped up the battery capacity to 1700 mAh. Software is unspecified version of latest Android 4.4 Kitkat.
You won't be saving a lot in terms of money by opting for LG L60i over L60 (3G variant, approx 300 more) but the price gap is expected to widen after first few weeks (LG L60 was initially launched for 7,999 INR). Eliminating 3G is a bizarre choice, but with battery bonus and 2G, the phone is expected to last longer and might make sense to buyers you don't prioritize 3G connectivity.
Key Specs
| | |
| --- | --- |
| Model | LG L60i |
| Display | 4.3 Inch , WVGA |
| Processor | 1.3 GHz Dual Core |
| RAM | 512 MB |
| Internal Storage | 4GB, Expandable |
| OS | Android Kitkat |
| Camera | 5 MP |
| Battery | 1700 mAh |
| Price | 6,399 INR |