Tata Docomo in association with New Delhi Municipal Corporation today launched Public WiFi connectivity in 4.5 Sq Km Area of Connaught Place, covering both inner and outer circle, in presence of Smt. Meenakshi Lekhi, Member of Parliament and Shri Shankar Agarwal, Urban Development Secretary.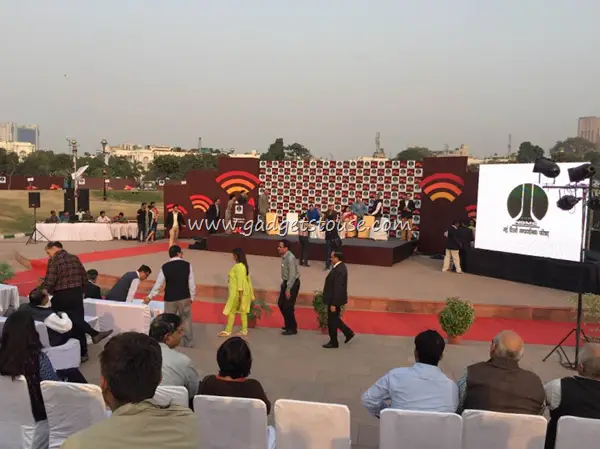 The busy Market complex is an age old shopping and leisure time activity hub for people of all ages. Now, anyone with a WiFi enabled device and a valid phone number can get an authentication code to enjoy 20 minutes of free connectivity. To continue further, you will have to purchase a recharge card from a nearby TaTa Docomo outlet.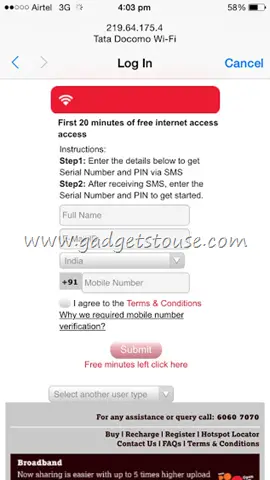 The recharge cards will cost Rs. 10 for 30 minutes, Rs. 20 for 60 minutes and Rs. 50 for 180 minutes. For any other service assistance, you can call for customer care support at +91 11 60607070.
Smt. Meenakshi Lekhi, Member of Parliament, said, "Launch of Wi-Fi services at the centrally located, Connaught Place, is truly a joyous occasion. These initiatives are in line with Prime Minister Narendra Modi's vision of a 'Digital India', which would enable greater transparency and better governance. We thank NDMC and Tata Teleservices for all its support towards the cause and their endeavor to constantly maintain high standards of life."
Tata Docomo also provides similar services on one of India's busiest airport (T3), amongst other institution. By launching public WiFi access in one of the key business locality of delhi, Tata Docomo aims to engage with both businesses and consumers in an age where WiFi is more of a necessity.
Commenting on the announcement, Shri. Shankar Agarwal, Urban Development Secretary, said "This is a great initiative for the city and is comparable to the best in the world. The launch of public Wi-Fi access in Connaught Place is a move in the direction to empower the city. Technology is a great enabler of urbanization, inclusive development, all-encompassing economic prosperity and more job opportunities. Such projects improve the overall quality of life of citizens."
Everybody loves free WiFi and since Cannaught place is also a hub for students from all over Delhi and NCR, preparing for all kinds of entrace exams , WiFi service from TaTa Docomo can definitely be put to productive usage. All passerby and stationed employees will also benefit from these endeavours.