Gionee's offerings are pretty popular in the Android smartphone space, but the devices do not run on stock Android as they come with a custom Amigo UI on top of the operating system. The Amigo UI has a completely different look as compared to the core Android and it comes customized with heavy icons, lock screen, settings, notifications and others.
The lock screen is similar showing the time and date and the home screen shows a weather widget and four frequently used icons at the bottom. But, the Amigo UI does not use an app drawer as in the Android UI and all the installed applications are shown on the home screen. The users will simply have to swipe left or right to access these applications.
If you own a Gionee device and you are in need of widgets and app drawers as in the stock Android, you have landed at the right place. We have compiled a list of best alternative launchers of Amigo UI that can be downloaded and installed to get a great user experience.
Nova Launcher
The Nova Launcher lets users to add new themes via the Settings menu unlike the other popular launchers. It provides some great enhancements over Google's Android platform and lets users to create a custom grid size for their desktop and app drawer with a maximum of 12 columns and rows. Thankfully, the launcher works pretty well even on tablets as it functions on smartphones. The application received an update recently adding new transitions and an app drawer search feature as well.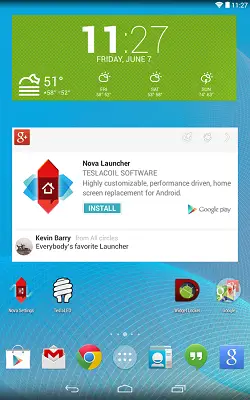 Apex Launcher
Apex Launcher is also a popular custom launcher that provided numerous customization options, app drawer control, complete home screen control, gesture settings, themes, launch animations and transition effects and tons of icons. There is a Pro version of the application that provides dock swipe actions, unread count notifications, enhanced folder support, flexible theme options, additional transition effects, more gesture options and much more.
GO Launcher EX
The GO Launcher EX provides an unparalleled Android launcher experience. It is capable of being the best home screen replacement as it provides many features to customize the home screen experience. The GO Panel lets users to add frequently used features, over 10,000 personalized themes, super smooth flipping and transition effects provided by 3D core, fancy transition effects, widgets available, gesture support to launch apps and much more. The Pro version comes with multi-touch for quick access to core functions and additional splendid transition effects.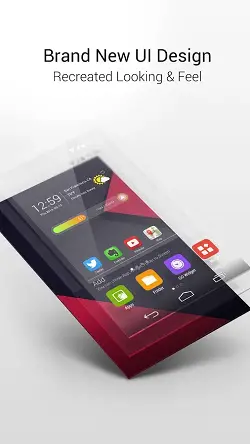 Buzz Launcher
The Buzz Launcher works in order to cut down the time spent by users to put all the widgets and icons together to make a good home screen. This is suitable for those users who have the thirst for something different. The launcher touts a massive portfolio of themes, many of which are deeply integrated. It is a highly versatile application that shows the customizable power of Android to the users. Moreover, users can share their home screens to their friends using social media such as Facebook, Twitter and Google+.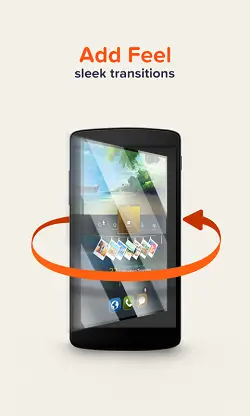 Action Launcher
Action Launcher includes standout features such as a sliding quickdrawer for instant access to all the applications and widgets, the innovative Covers feature to launch apps and shortcuts without comprising on the look of the home screen, Shutters to unlock the power and potential of Android widgets, Quickpage that is a fully featured home screen, Quicksearch that is a powerful and fast feature to let users to search for applications, contacts and music from the action bar and more. The application also supports tablets with full functionality.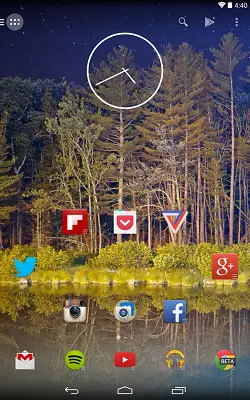 Other Similar Applications
Besides these applications that we have mentioned above, there are numerous other launcher applications on the Google Play Store including Next Launcher, Inspire Launcher, Solo Launcher, ADW Launcher and many others that can also enhance the look of the home screen and the usability of the Gionee device adding widgets and app drawers.
Conclusion
On the whole, launchers are the way Android users can customize their smartphone and tablet experience. They enable them to change screen transitions, icons and fonts, but the best Android launchers out there enable users to tweak the device's behavior to suit their daily usage. Especially, if you are a fan of Gionee phones owning to their slim profile as in the Gionee Elife S5.1 and Elife S5.5 or for any other reason, but not too happy with the Amigo UI, these launchers could be great help to you.