Wi-Fi Hotspots are wireless access points that provide Internet access to mobile devices including laptop or smartphone in public locations. In simpler words, there are pplaces that let you take your laptop or other mobile device and wirelessly connect to the Internet. Interestingly, some devices can also act as mobile Wi-Fi Hotspots.
Connecting to a Hotspot and using its Internet connection lets your device work the same as on other home or business wireless connection. The device will notify you when it is in the range of available wireless networks. You then just accept or initiate the connection to the Hotspot's wireless network. Some devices will automatically connect to the Hotspot once it is in range, but this is not recommended due to security reasons.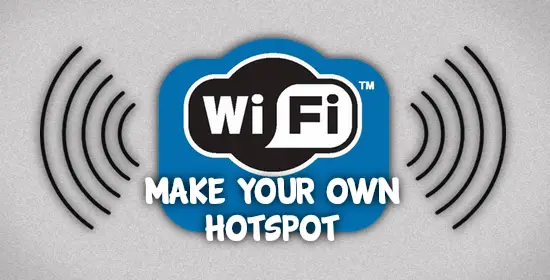 With this feature becoming common among the mid range and high end smartphones, here we come up with a guide that assists you on how to create Wi-Fi Hotpot on smartphone running on iOS, Android and Windows Phone platforms.
Creating Wi-Fi Hotspot on Android
To create a Wi-Fi Hotspot using your Android device, your need to follow the steps given below:
Head on to Settings -> More… -> Tethering & portable Hotspot or Sharing.
You can set up a Hotspot by simply tapping on Set up Wi-Fi Hotspot and it will show the option Configure Wi-Fi Hotspot.
Type the name of the Wi-Fi network and a password. Then Save.
Once it's done, tap on Portable Wi-Fi Hotspot to switch on the Hotspot.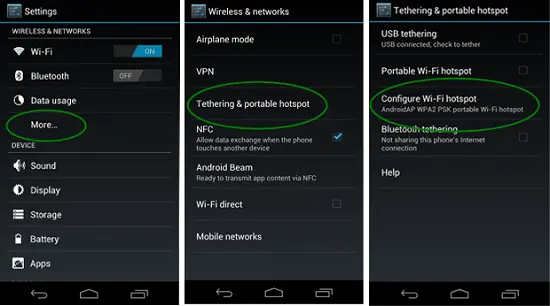 Creating Wi-Fi Hotspot on iOS
If you own an iPhone or an iPad, you can create a Wi-Fi Hotspot by carrying out the following steps.
Tap on Settings -> Personal Hotspot -> On.
Key in a password to secure your hotspot.
You can now see a Wi-Fi network on other devices and they can be connected easily to the network.
Initially, the name of the Wi-Fi network will your phone's name and you can change it by heading on to Settings -> General -> About -> Name.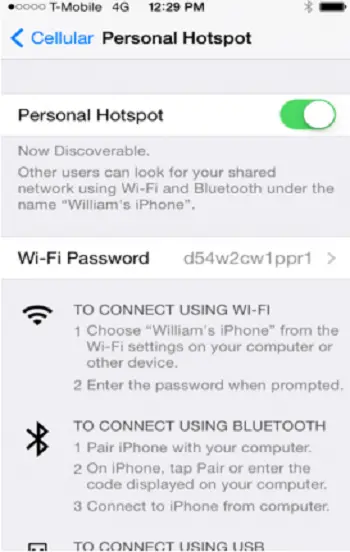 Notably, iOS devices are usually secure and they use the WPA2-PSK encryption for Wi-Fi Hotspots.
Creating Wi-Fi Hotspot on Windows Phone
Do you own a Windows Phone smartphone, do check out the steps given below to create a Wi-Fi Hotspot on your device.
Move on to Settings -> Internet Sharing.
Tap on the edit icon (pencil) at the bottom to build up the hotspot.
Later, tap on Broadcast Name to tweak the name of the network and also enter a password.
Once this is done, tap on the tick mark to finish the configuration.
Now, flick the Internet Sharing slider to On.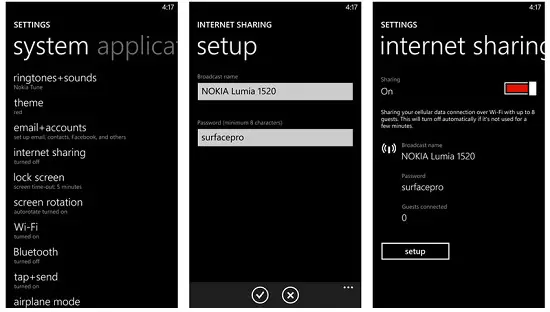 Conclusion
Following the aforementioned steps, you can easily create Wi-Fi Hotspots on your Android, iOS or Windows Phone smartphones. Also, you can keep them password protected to ensure security and anonymous access. This way, you can create hotspots when you are in need of Internet connectivity on several devices with ease.