Xolo will probably be the first smartphone manufacturer that will be launching its latest offering via the micro blogging website Twitter. The vendor calls it the OMEGA event and the invite claims that it be unveiling, briefing and take question and answers from the tech correspondents via Twitter itself.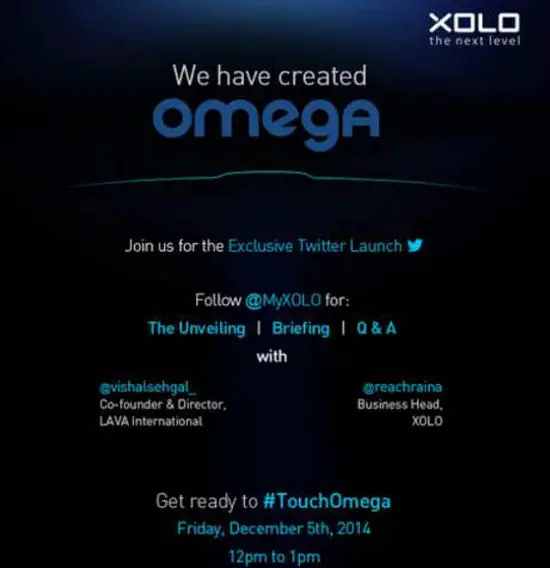 Well, Xolo has started sending media invites for the Twitter launch event and the invite clearly states that the firm's Co-Founder and Director, Vishal Sehgal and its Business Head, Sunil Raina will be heading the event.
The first of its kind OMEGA event will be hosted between 12:00 PM and 1:00 PM on December 5. Only those users who have registered will be allowed to take part to witness the launch. However, the details on the device that will be launched at the event remain unknown.
Xolo has also created the #TouchOmega hashtag to keep the hype on its launch and it is widely believed that the device will be named OMEGA. So far, we have seen movie trailers getting launched on Twitter, but this is the first time that a smartphone is getting unveiled on the platform. We need to wait till Friday to know if this pilot attempt leaves a good impression in the tech media.