Almost one month after its scheduled arrival, HTC RE Camera has reached India and is exclusively retailing on Snapdeal for 9,990 INR. As a promotional offer, HTC is also offering an 8 GB MicroSD card slot bundled with its RE Camera.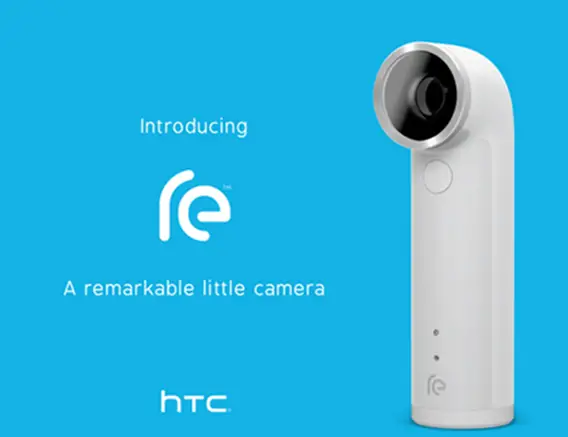 Although it has being widely compared to GoPro action shooter, it's more like an always ready to use point and shoot camera, which allows you to click images and videos without any hazel. The periscope shaped RE Camera strives to be a convenient alternative to smartphone photography.
You can simply lift it and capture moments as they happen, without having to glide through them on a view finder. To accomplish this efficiently, RE camera employs a wide F2.8 lens with 146 degree field of view. Further inside is a large 1/ 2.3 Inch 16 MP camera sensor from Sony.
The sensor size is comparable to what you can find on flagship smartphones. The wide angle lens ensure that you successfully capture your subject in the image frame by simply pointing the RE Camera towards it. RE camera is also water resistant certified and thus you don't need to hesitate while using it to capture images in rainy outdoor conditions. You can record 1080p full HD videos and 720p slow motion videos as well. Recording status is indicated by flashing LED lights.
The Camera connects to your Smartphone via Bluetooth or WiFi and can be remotely controlled from your smartphone using RE App. HTC hasn't included Optical Image stabilization. The 820 mAh battery inside is not removable and will hold good for 1200 16 MP images and 1.5 hours of video recording. There is option for attaching extra battery and other accessories and mounts to RE Camera.
If you capture loads of images through your day or would like to, you can consider buying HTC RE Camera from Snapdeal for 9,990 INR.