Dell has introduced its ultra rugged Laptops, Latitude 12 Rugged Extreme convertible notebook and Latitude 14 Rugged Extreme notebook, tested under tough military conditions, in India, with prices starting from 2,39,999 INR and 2,29,999 INR respectively.
These machines have been designed for productivity oriented users, who wish to operate in extreme rugged conditions such as dust, moisture, drops, vibration, extreme temperatures, etc. These notebooks can resist drops from up to 6 feet. They also flaunt emissions and hazardous materials certifications and ingress protection. Impact-resistant ultra-polymers and sturdy magnesium alloy have been used in manufacturing these durable laptops.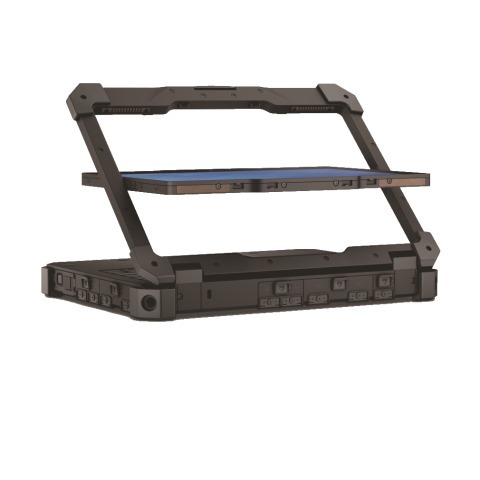 Security features include an array of data protection and encryptions including TPM 1.2, Dell Data Protection, Encryption and ControlVault advanced authentication. Both Latitude 12 and 14 are powered by fourth generation Intel Atom processors assisted by up to 16 GB memory and up to 512 GB Solid State storage.
The Direct-View outdoor-readable display allows you to read even in bright outdoor conditions. The resistive multi touch display allows the screen to register touches even when you are wearing heavy gloves.
Sealed, customizable "RGB" backlit keyboard enables work in all lighting environments and features an "instant stealth" mode to go incognito. Other features include Full HD webcam with a privacy shutter, 8 MP bottom camera with flash (Lattitude 12), USB 3.0 and native serial on all Rugged Extreme products with dual serial/RJ-45 on the Latitude 14 Rugged Extreme
Commenting at the launch, Indrajit Belgundi, Director & General Manager, End User Computing, Dell India said, "The Dell Latitude Rugged devices are a game changer when it comes to servicing the needs of a highly intense job, being carried out in difficult conditions. With the introduction of these unique products, we believe that many industries in India can benefit from a niche technology that has been built for their business. The Dell Latitude Rugged Extreme devices offer end to end computing functions with the added assurance of protection and sturdiness in hazardous environments, be it for military services, Oil & Gas sector, the government, manufacturing or construction. With these devices, we not only aim to deliver technology solutions, but in fact solutions which can withstand challenges as well as their users do."