Today Micromax set the stage on fire with its first YU smartphone Yureka aggressively priced at 8,999 INR. The phone has a lot to powerful hardware to offer at this modest price, but what is even more interesting are the services Micromax promises.
The company is offering unlocked boot loader, Kernel Source, full Android Build tree and Rooting under warranty. This means if you are a power user or aspire to be one, YU phones would be your best bet.
Not only Micromax, but several other manufacturers these days offer unlocked boot loaders or instructions to unlock them. Kernel source and build tree information will help advanced users to use custom kernels for better performance and customizations.
Rooting has several advantages and several apps with root access can really add value to your mobile experience. Most manufacturer do not allow you to root your smartphone under warranty as you might end up bricking your device, but Micromax doesn't want to discourage such users. In fact, Micromax will even offer on site service to Yureka users in India.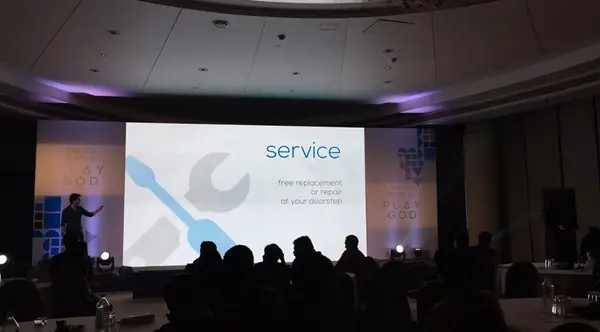 Of course, such users are in minority and most people who buy a smartphone don't care what a boot loader is. Since CyanogenMod is open source and Micromax aims at developing a vast community base for its YU smartphones, offering full access under warranty is a nice move.
"The future is moving from an app driven experience to a services drive experience and YU in partnership with Cyanogen is a platform that is going to lead that transformation. We will work directly with developers' community and brands to build services right on the OS layer and offer a differentiated consumer experience. We are creating a global platform for Indian app developers to rise at the world stage. For YU, services will be the core focus which would be ably supported by hardware partners like Qualcomm to offer a seamless and customised experience through our devices and services. We are together committed to challenge the limits of possibility and create a new world," said Rahul Sharma, co-founder Yu Televentures.
Key Specs
| | |
| --- | --- |
| Model | Yureka |
| Display | 5.5 Inch, HD display |
| Processor | 1.5 GHz 64 bit Snapdragon 615 processor |
| RAM | 2 GB DDR3 |
| Internal Storage | 16 GB, Expandable up to 32 GB |
| OS | Android 4.4 KitKat Based Cyanogen |
| Camera | 13 MP/ 5 MP |
| Battery | 2500 mAh |
| Price | 8,999 INR |