Logitech G402 Hyperion Fury FPS (First Person Shooter) Gaming Mouse offers several glittering specifications and claims to be the world's fastest gaming mouse. Since Logitech has a great reputation in designing some of the best gaming mice, we were intrigued to check it out for ourselves. First few weeks of testing hasn't disappointed us in any way.
Logitech G402 Hyperion Fury FPS Quick Specs
Buttons: 8 Programmable buttons
Processor: 32 Bit ARM processor
Software: Logitech  Gaming Software for Windows
Maximum Acceleration: 16 G
Maximum Speed: 500 IPS
Responsiveness: USB report rate of 1 ms
Resolution: 240-4000 dpi
Durability:  20 million clicks, 250 Km
Dimensions: 133 x 72 x 41 mm, Cable Length – 2.1 m
Weight: 144 Grams
Logitech G402 Gaming Mouse Review, Unboxing and Features Overview[Video]
Design and Build
Logitech G402 Hyperion fury right handed gaming mouse is quite comfortable and ergonomic. All buttons are located right and offer good feedback. However, this polycarbonate mouse is kind of weird looking.
Logitech G402 is pretty light at around 140 grams if you compare it to other gaming mouse in the same league. The matter finish feels good and sturdy in hand and with perfects counters it gives you excellent grip when held in hand. The chamfered edges around the bottom surface ensure smooth movement on your game pad at all times.
Buttons and Features
The Logitech Hyperion Fury G402 comes with 8 programmable buttons. The main buttons – Left Click, Right Click and Scroll wheel work perfectly as intended. The DPI switching buttons are conveniently located next to left click and can be used to switch between different DPI settings efficiently. You can use your thumb to press the forward and backward buttons.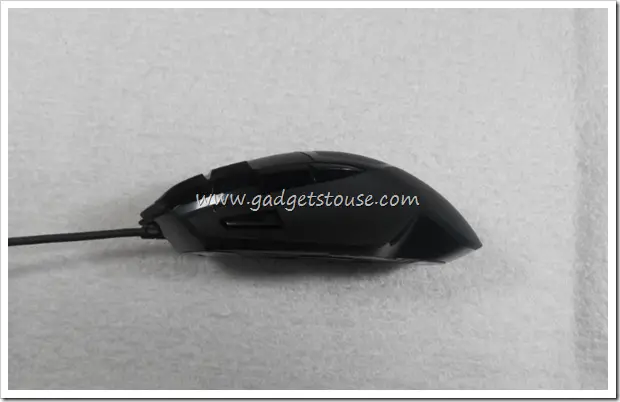 Logitech has combined the laser sensor with gyroscope and accelerometer, which essentially means you can get top sensor speeds of about 500 inches per second (IPS). This is interesting and makes G402 special, but in practical life you won't require such high IPS.
Performance
The performance won't be a problem with this gaming mouse considering all usage scenarios. With 1 ms response time, you can confidently carry on with your smartphone mouse. We tried high end gaming and day to day stuff with the mouse and didn't get any reason to complain about.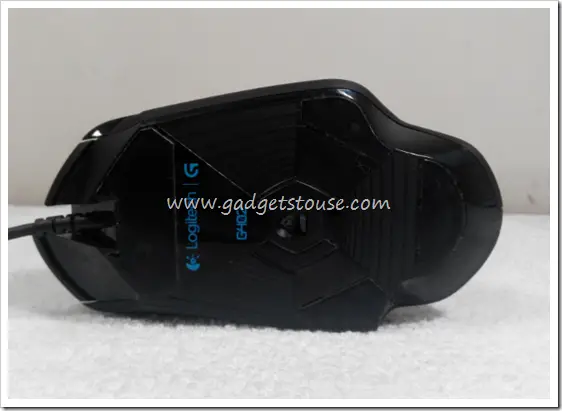 All buttons are sensitive and within reach when you need them. Logitech has used a 32 bit ARM processor to handle fast tracking and other features.
Software
Windows users can make use of Logitech Gaming Software, which can be used to change LED settings, set DPI levels, change polling rate and also to test tracking speed. For all average users and gamers it's a convenient plug and play device. The Logitech Gaming Software is also quite simple to use.
Conclusion
Logitech G402 Hyperion Fury FPS mouse can be fully appreciated by hardcore gaming enthusiasts. Other will find it to be a comfortable and fast mouse with great ergonomic design. The best part is that you can grab one for just 1,699 INR from Snapdeal.com. At such a competitive price it is indeed a good deal as your next gaming mouse.