Asus EeeBook X205 is a low cost and compact laptop alternative, which makes more sense in markets like India, as compared to Chromebooks. Asus has today unleashed its new portable notebook in India priced at just 14,999 INR. It's not a perfect device, but has got plenty of stuff for users looking for a compact laptop replacement while traveling.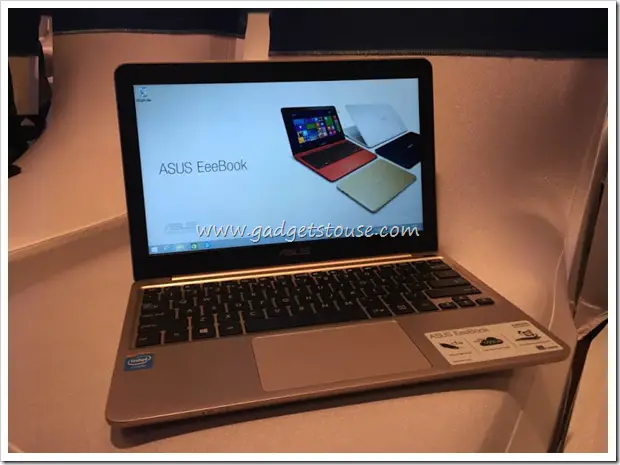 Asus EeeBook X205 Quick Specs
Display Size: 11.6 Inch 1366 x 768 HD HD
Processor: 1.33 GHz Intel Bay Trail-T Quad Core Z3735
RAM: 2 GB
Software Version: Windows OS 8.1 with Bing
Camera: VGA front Webcam
Internal Storage:  32 GB
External Storage: 128 GB
Battery: 38WHr
Others: 2 USB Ports, MicroHDMI, MicroSD card slot, Audio Jack, Bluetooth
Design, Build and Display
Asus has put in great deal of effort here to make EeeBook lightweight, compact and stylish. It's quite slim and measures 286 x 193.3 x 17.5 mm, tipping the scale at just 980 grams. This feels sophisticated and lighter than most laptops, but is still heavier than tablets.
Asus EeeBook X205 however, isn't meant to compete with tablet as is evident from the lack of touchscreen display. Material used is plastic, but its good quality plastic. The four rubber pads at the bottom will protect the rear surface.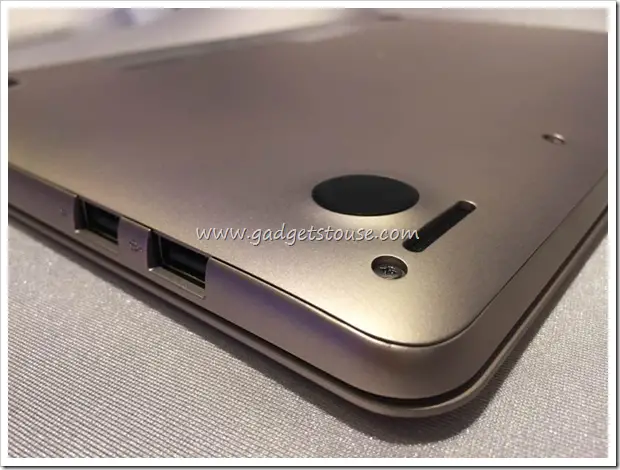 The trackpad is large in size despite of the compact form factor and this is something we like. There are plenty of color options you can choose from – white, black, red and gold.
The 11.6 Inch display (16:9) has 1366 x 768 HD resolution which makes it quite sharp. Since touch is not supported, Windows 8.1 UI seems a little out of place, but this shouldn't be a deal breaker at this price considering the target audience. The display is sharp enough with decent viewing angles.
Processor and RAM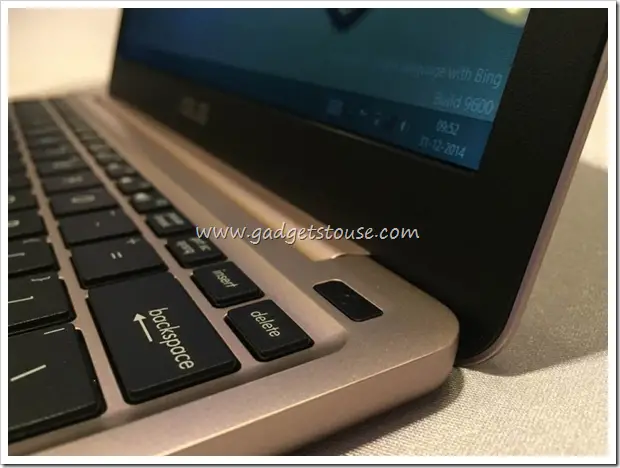 Processor used is 1.33 GHz Intel Bay Trail-T Quad Core Z3735 with 2 GB DDR3L RAM and Integrated Intel HD graphics. The chipset should handle all basic operations with ease but isn't meant for high end gaming, video editing, etc. So basically, it is for light weight tasks only.
Camera and Internal Storage
Like other laptops, this one too has a basic VGA camera at the front, which can be occasionally used for video calling. This isn't much to write home about, but again, we don't think this will be a deal breaker for most people.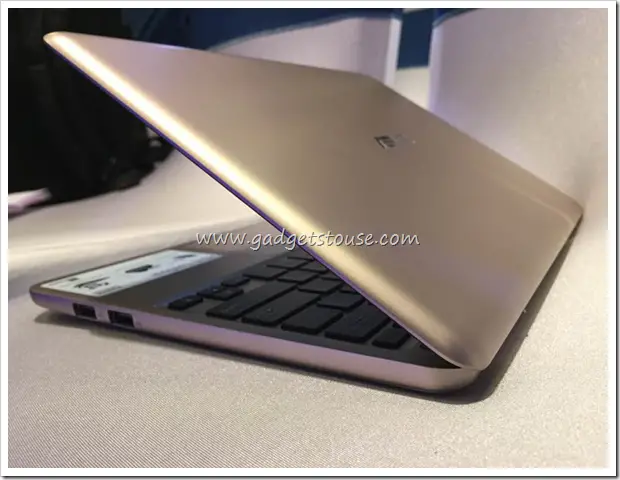 Internal storage is 32 GB, but you can also use up to 128 GB MicroSD card or connect an external hard disk using one of the two USB ports. Asus is also offering 500 GB of free Cloud s
Interface and Battery
Asus EeeBook X205 is running Windows 8.1 OS with tiled interface sans the touch experience. The tablet integrates Bing search engine support by default. You will get notifications for gmails and other apps similar to your smartphone, even on standby mode. With intel chipset on board, you can expect almost all softwares to be compatible with EeeBook X205. Buyers will also get one year subscription to full Ms office 365.
Battery capacity is 38WHrs and Asus promises this would last for 12 hours of mixed usage. If true, this will be a major highlight for this device.
Asus EeeBook X205 Photo Gallery
Conclusion
Asus EeeBook X205 is neither meant for heavy users and nor for those interested in basic multimedia applications (such users can always opt for an Android tablet). If you travel a lot and need to attend to Ms Office stuff and use other basic Laptop functionality or perhaps if you are really short on budget and looking for a basic notebook, you can buy Asus EeeBook X205 from Flipkart for 14,999 INR.