As we reported yesterday, Xiaomi has today announced the details of MIUI 6 release on all Xiaomi devices sold in India thus far. The update for Mi3 and Redmi Note 4G will arrive first in early February. This will be later followed by update for Redmi 1S and Redmi Note in late march. Xiaomi Mi4 Launched today will be running MIUI 6 out of the box.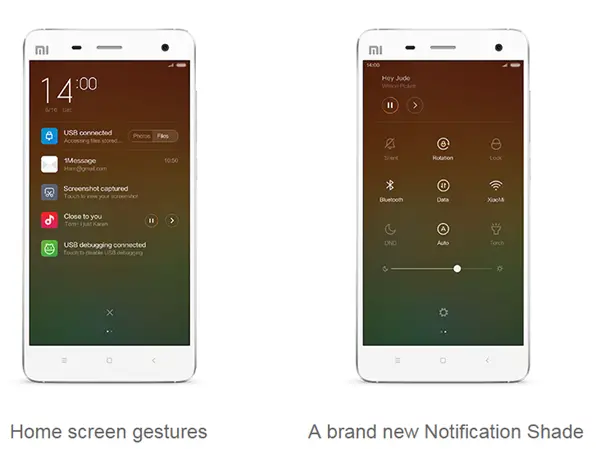 The new MIUI6 has a flatter design with vibrant colors which primarily differentiate it from MIUI 5. There are several new and handy features included in MIUI 6 as well.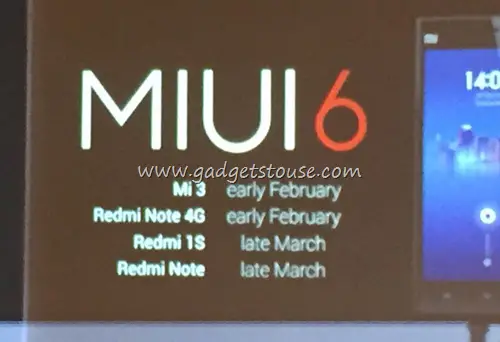 The Phone app can identify unknown callers, same as Truecaller or Holaa! App. The notifications will be handled in a smarter way. MIUI 6 allows you to view notifications on lock screen and directly access apps from there. It also differentiates between priority and unimportant notifications and stacks unimportant ones for later. The notification system also switches to floating notifications to avoid interruption.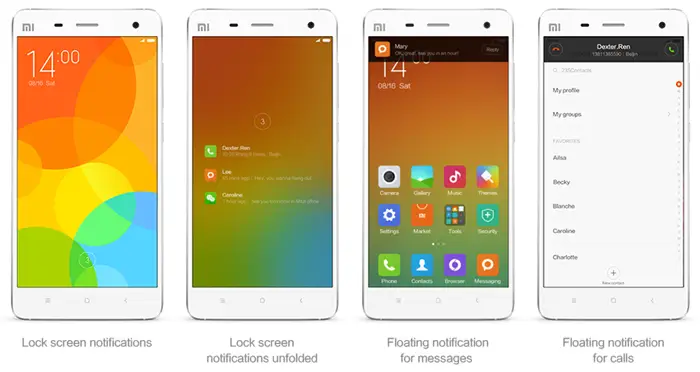 Several basic apps have also been redesigned for better productivity. These include new calendar app, new Mail app which combines similar mails in a single folder to reduce clutter and more. MIUI 6 also incorporates significant changes to homescreen and Notification shade.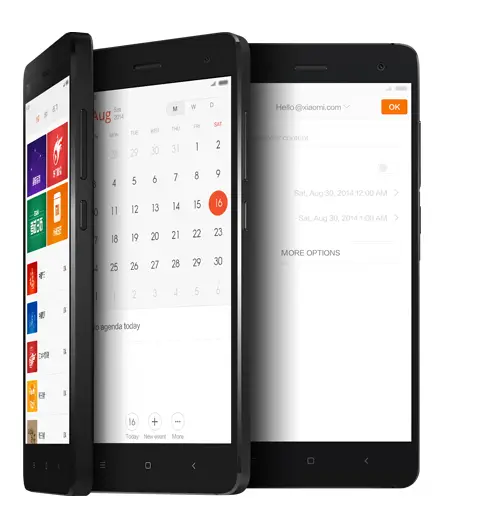 The MIUI 6 was first introduced in August last year, but its penetration has been slow thus far. Its appreciated that Xiaomi has officially announced the full timeline for MIUI6 updates for all devices sold in India.