Looks like Flipkart is selling fake Beats by Dr.Dre Pill Small Wireless speakers on its site for just 2,599 INR. Since original speakers cost around 12,000 INR, Flipkart retail price seemed too good to be true and Rohan Sehgal, a Delhi based customer found out the unpleasant way that it indeed was.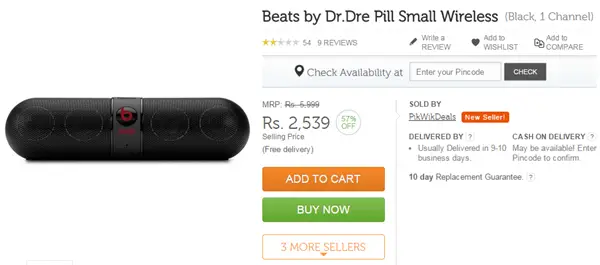 Rohan had purchased these speakers for just 1939 INR, and the box packaging was enough to convince him that these were fake speakers. Poorly written manuals, cheap micoUSB and Aux cables and speaker quality further certified that these were fake Chinese rip offs.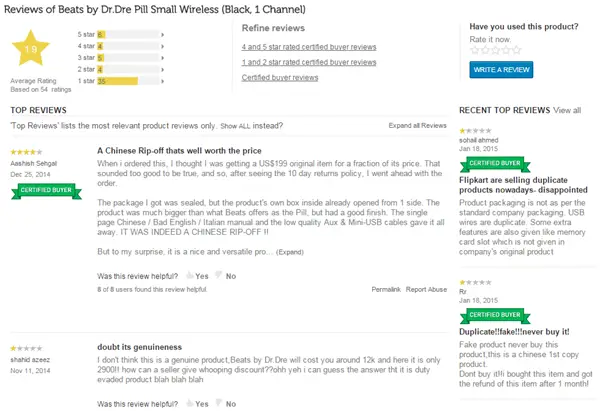 In fact, almost all certified buyers on the Flipkart page confirm that these speakers aren't original Beats by Dr. Dre Pill. It is indeed quite shocking that Flipkart is still continuing the third party seller to retail fake speakers in its market.

When Rohan contacted Flipkart officials they agreed for a replacement of the same product, which won't be of any help at all in this case. We do hope Flipkart rectifies this error as soon as possible.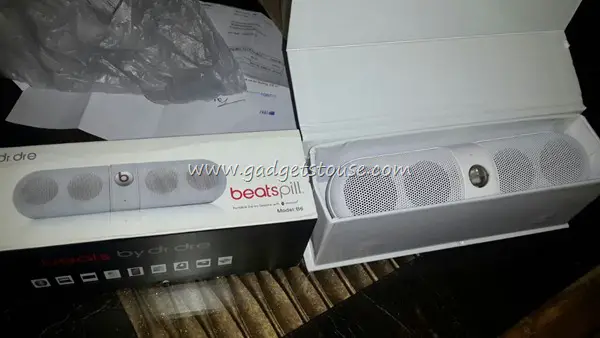 In past as well several customers have complained about being cheated and receiving fake, used or secondhand goods from online retailers. Mumbai based Laxminarayan Krishnamurth got a soap bar instead of Samsung Galaxy Core 2 that he ordered. Four days after his complaint got viral on Facebook, Snapdeal apologized and offered a refund. Even Flipkart repeatedly delivered empty pendrive boxes to a customer three times in a row.