Indian railways will now deliver railway tickets to your door step! Yes, you can have the confidence of real railway ticket in your pocket, without visiting the station and without having to share your bank account/ card details online.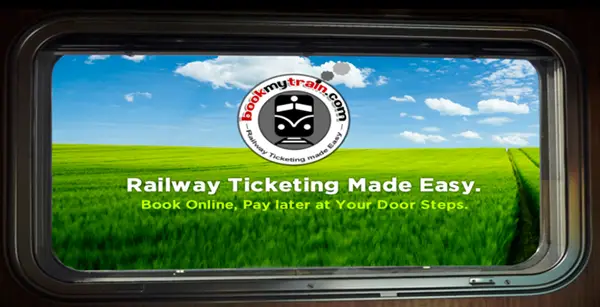 IRCTC is now offering Cash on Delivery option for all tickets booked online. To provide this facility, Indian Railways has partnered with BookMyTrain.com. Initially this facility will be available across 200 cities and will later expand across India in phases.
To book tickets, you will have to visit railways authorized partner website, BookMyTrain.com. After going through the booking process, you will get the COD options to get tickets delivered to your address. The booking should be made at least 5 days in advance. For Sleeper Class tickets it will cost Rs. 40 extra and for AC Class Rs. 60 extra will be charged.
Anduril Technologies, the Noida based startup behind BookMyTrain.com, will be responsible for the delivery of tickets, cash management and cancellations of tickets booked on BookMyTrain.com. You can book tickets and pay when it is delivered at their doorstep.
Since in India, many people don't feel comfortable sharing their details online, and very few people use Net banking, COD facility will increase the number of tickets booked online. IRCTC sells around 5 Lakh tickets per day and has the capacity to book 7200 tickets per minute.