Android 5.0 Lollipop has been here for some time and the over arching opinion is that the flat material design is awesome. While the leading flagships have received the update, many luckless people haven't received the update and nor are their smartphone companies planning on porting the update to their devices. But, don't most of us want the latest update on our Android devices? Yes, we surely do and surely don't want to root our devices for that. Well, we have a way out for you, and an easy one at that!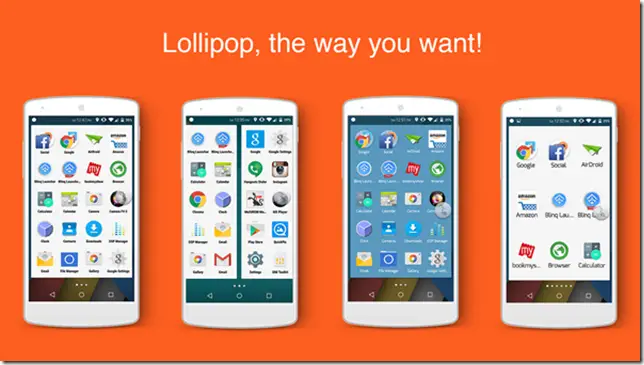 Here's a list of 5 Android Lollipop launcher apps that will provide you an Android Lollipop feel on your pre Android Lollipop device.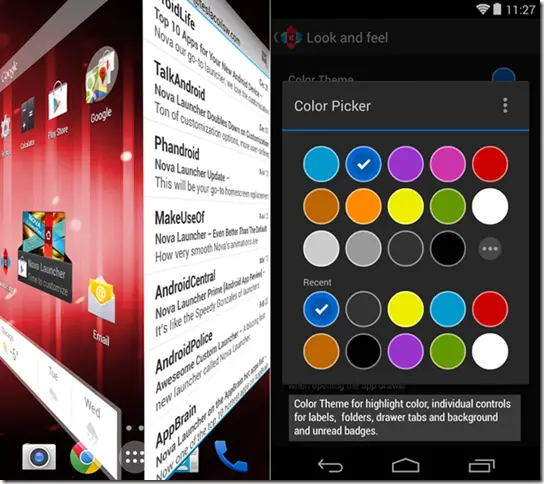 Nova launcher is a launcher with a twist – it keeps the original interface of your Android device the same and just replaces manufacturer modifications on your device.
Features: The Nova launcher comes with a Lollipop theme adapted Material UI. You get the visual elements of Android Lollipop on your device. The Nova Launcher version 3.3 comes with features such as Ok, Google and utilizes Google's hot word to give you the feel of Android Lollipop. You can also set the color theme and get a huge range of icon range in the Play Store.
The Nova Launcher Prime comes at Rs. 200 and supports gestures, Icon swipes and scroll effects.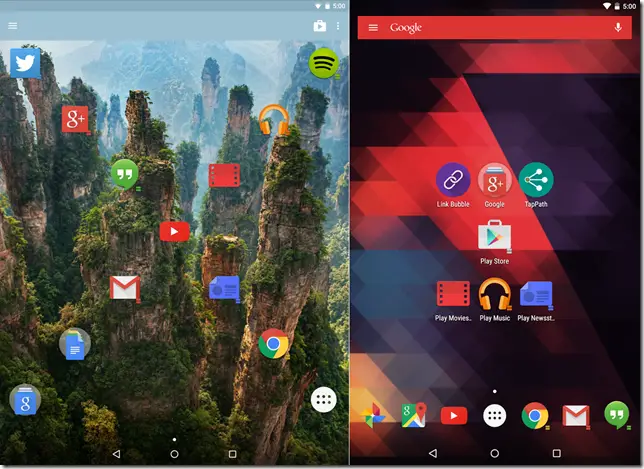 Action Launcher offers a combination of Material UI and the Launcher's own designs.
Features: The difference between Action Launcher and other such apps is a feature called Quick Drawer which holds shortcuts to all apps. All you need to launch any app is click on it in the Quick Drawer. You also have a Shutter that lets you create widgets for your favorite apps and launch them with just gestures. Another feature is Quicktheme which extracts the colors of your wallpaper to customize the look of your layout. Covers feature lets you create folders of apps and launch them without compromising the look off your device.
The best feature is that you can import layouts from other launchers such as Apex, Nova, Google Launcher etc.
Some features require an in-app update for Rs. 299-599.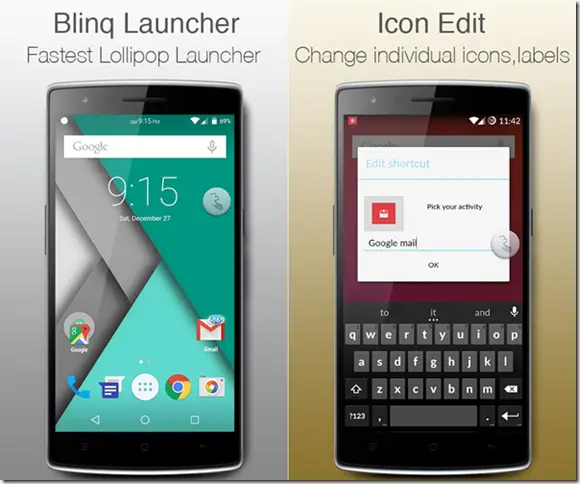 Blinq Lollipop  Launcher gives you an Android Lollipop feel no matter what version of Android you are running on your phone.
Features: The Blinq Lollipop Launcher lets you do stuff such as creating your own gestures, customizations, transition effects etc. What makes Blinq different is that it has distinct gestures which let you make the most of your phone's hardware. It gives you the options to configure the home screen, application drawer, dock, folders etc. Not just that, you will also see colored icons with rounded corners along with various fonts to choose from.
The Blinq Lollipop Launcher Prime app comes for Rs. 200 and has features such as allowing you to add as many gestures as you want, app drawer folders, homescreen gestures etc.
KK Launcher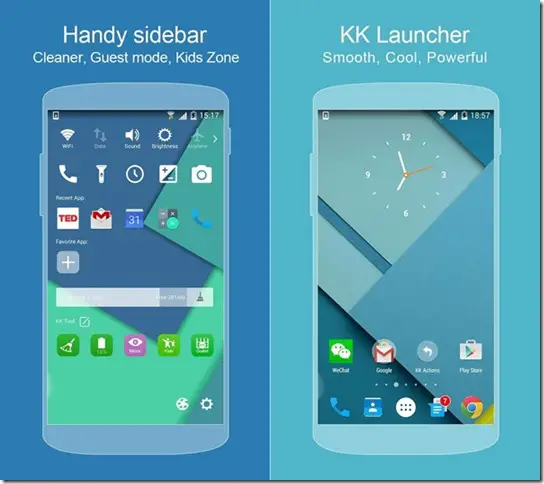 KK launcher gives you the feel of Lollipop with a smooth interface.
Features: KK Launcher has new features such as Sidebar, Super folder, Private Folder, App lock ad Double tap to turn off the screen. KK Launcher, compared to launchers such as Nova Launcher which gives a Lollipop feel, but is actually ICS based, is based on Android Lollipop. Other features include Memory Cleaner, Quick Toggle and a transparent status bar.
KK Launcher Prime comes with features such as App Lock, triple tap to turn on screen, gestures etc. and comes for Rs. 240.
Epic Launcher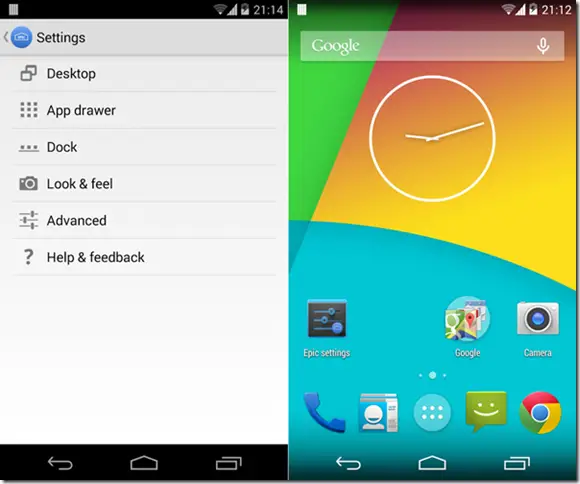 Epic launcher actually combines the best features of Android KitKat and Android Lollipop.
Features: It supports OK Google, customizable icon size, ADW icon packs, swipe gestures for Google Now, Hide in drawer, haptic feedback and accommodates more than 16 icons in a folder and also backup and restore feature. Not just that, it also looks great.
Epic Launcher Prime supports unread counts, gestures support, swipe gestures on icon, more scrolling features etc.
Conclusion
Android updates have been a serious issue for many people. With Android Lollipop launchers, you can get an Android Lollipop feel on your device with very little effort.