In the past two years the smartphone industry has made considerable progress in terms of both hardware and software. We have good displays, good processors, more RAM, great UIs all in tow. But, one thing that still plagues an average smartphone consumer is definitely a concern for battery life. Whether you have an HTC One M8 or Xiaomi Mi3 you would have faced battery troubles some time. Well, there is definitely something you can do about it, aside from carrying a heavy load of power banks all the time, like our chief editor does.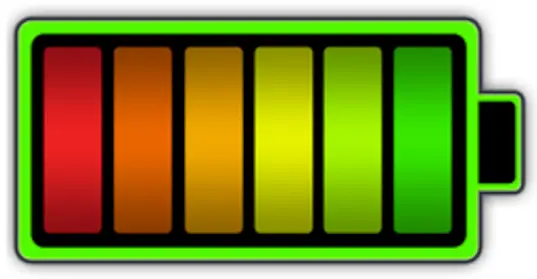 There are ways to go about and the easiest one is definitely getting some battery saving apps on your phone. Battery saving apps optimize your phone's battery and make your phone perform better resulting in more juice for you. Here's a list of 5 apps that you can install to help you out with your battery troubles.
Juice Defender
Juice Defender has consistently remained one of the most favored Android battery saver app, and it has some reasons for being so. It lets you manage connections such as Bluetooth, Wi-Fi and Mobile data. Along with that, there are multiple modes on offer, such as 'aggressive' and 'balanced'. You can also toggle, schedule, start background syncronization and choose which apps should remain active. You can choose multiple user profiles and schedules. The app is also location aware, which is great, since you can choose modes for workplace or home.
Juice Defender also comes in Plus for Rs. 144 and Ultimate version for Rs. 299.
DU Battery Saver
DU Battery Saver is yet another popular and useful battery saver app. It claims that it can extend your Android phone's battery life by around 50 percent. The app has great stuff on offer such as various intelligent modes, pre-set options, which once set, will automatically commence action as soon as your phone's battery dips to a certain level. The best feature of this app is the one tap 'Optimize button', which will automatically close unnecessary and idle apps, services and processes hounding your phone's battery life.
The Live Monitor tab will give you a real time overview of system resources and running processes. There are also widgets and multi-language support available.
You can download DU Battery Saver Pro for Rs. 185.
GO Battery Saver
Go Battery Saver is a battery saver app with one of the most beautiful UIs. It has a widget along with personalized UI to help you enhance the performance of your device's battery. How the widget is helpful is that it lets you draw battery benefits right from the screen without wandering here and there. The app accurately estimates the remaining battery time, and also indicates how much time you can derive by shutting down Wi-Fi, Bluetooth etc. There is also a charging maintenance feature that lets you keep your charging process safe and healthy.
NQ Easy Battery Saver
NQ Easy Battery Saver gives users the option to kill or run background processes to save battery. It has a feature called Smart Assistant which generally hangs around the side of your screen and lets you boost your device's battery with a one-touch mechanism. It will also show you battery level reports, real-time battery usage. Quick Settings allows you to easily manage frequently used apps with a 12 button control on the main dashboard of the app, while the Optimization Tool lets you easily optimize your phone.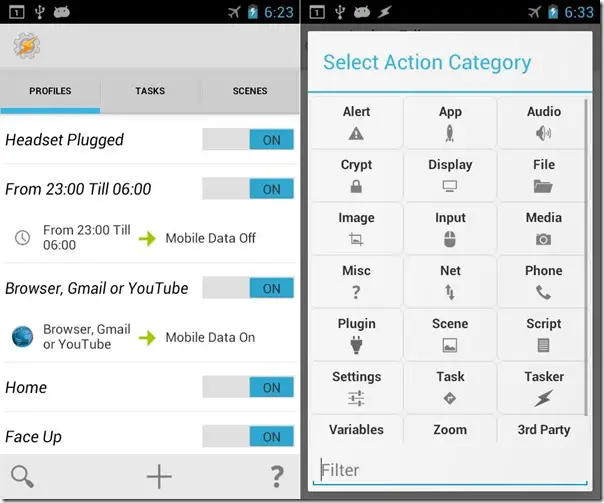 Tasker
Tasker is a nice little paid app that lets you do battery saving and much more. It provides you an automated Android experience with stuff like setting times for sleeping and disabling connections. Even if you forget to put your phone to charge at night, Tasker will take care of your battery. It can also set battery saving times according to the time of the day, location and work schedules. Along with that it lets you handle media, texting and phone calls. You do need to shell out a bit of moolah (Around Rs. 200) and make a real effort to learn to use it, but it is definitely worth the hassle.
Conclusion
Battery troubles are an everyday occurrence for most of us. These handy apps help in real-time battery saving and optimizing your phone to get the most out of it. Not just that, they help in cutting out the mish-mash that you certainly don't need to basically keep the functions that you need, switched on. They basically let you figure out efficient usage with ease and simplicity. If you know of some more apps that can make a difference in this regard, give us some love in the comments section.