AA good Android Wallpaper app can refresh your smartphone. A great new wallpapers pumps new life and feel good factor even for your old smartphone and thus it's important to invest some time and choose from the best available options. Here are a few great apps you should try.
Muzei Live Wallpaper
Muzei Live Wallpaper app is perhaps the best wallpaper app present in the market today. It's free, it's light and it works as you would expect it too. By default, app places a new artwork on your smartphone screen every day.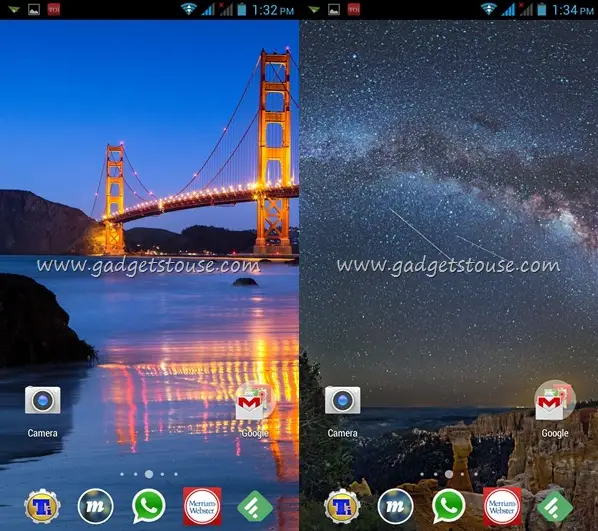 You can choose to what extent (or not) you wish to blur the wallpaper on home screen or lock screen. There are several plug-ins or Muzei sources which you can download separately from Play Store including National Geographic, 500PX, APOD and more. Multi muze plugin allows you to select random source from these plugins.
Recommended: Muzei Live Wallpaper App Top Features, Review and Tips
Zedge
Zedge is also a very popular wallpaper app. If you wish to have more control over what goes on your smartphone display background, Zedge can assist you. There are millions of wallpapers to choose from, with different themes and ringtones.
So if you want to use a wallpaper in line with your mood or more suited to an occasion, you can surely find something on Zedge.
WP Clock
WP Clock is meant to appeal to different set of audience. It is meant for those who require minimum set of features on their device. The app can be used to control all live wallpapers on your smartphone from a single place.
You can add info on the home screen using the live wallpaper app. If you are using AMOLED display and wish to keep a black background to save battery, you can go ahead with this app. You can also add background image, animations and tweak other options for further customization
Go Multiple Wallpaper
Go Multiple Wallpaper app allows you to add unique wallpapers for each screen. You can choose up to 9 unique wall papers at one time. You can choose wallpapers from your gallery, including those you downloaded from other apps in the list.
You can slide home screen to see different wallpapers. You can go select Go Multiple Wallpaper, from live wallpaper menu to make changes.
Image 2 Wallpaper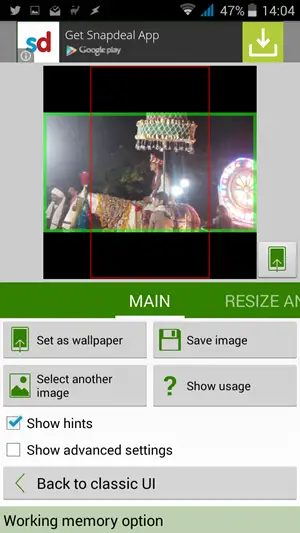 If you wish to use an image you clicked or some other image in your gallery as wallpaper, you can either use Muzei or simply use Image 2 Wallpaper, which accomplishes this in a simpler manner. You can adjust width and height accordingly. The app also supports immersive mode. You can rotate, flip, crop, tile and apply affects to images.
Conclusion
These are some versatile wallpaper apps you can choose from according to your taste. If you don't want to be bothered with changing your wallpaper manually and "Surprise Me" ideology works fine for you, you can simply opt for Muzei Live wall paper app and download Muzei sources you like.