Blackphone created a huge hype when it was launched some time back, since it ran with an encrypted version of Android and is a phone which should be pretty useful for corporates, security companies and armed forces. The company behind the Blackphone, Silent Circle, has announced the updated Blackphone 2 with better specifications.
The new Blackphone 2 comes with the updated PrivatOS 1.1 which is Android-based. The Blackphone 2 comes with a 5.5-inch full HD display protected by Corning Gorilla Glass 3. Under the hood, it comes with a 64-bit processor and 3 GB RAM. It includes 4G LTE connectivity and a MicroSD  slot along with a 3060 mAh battery.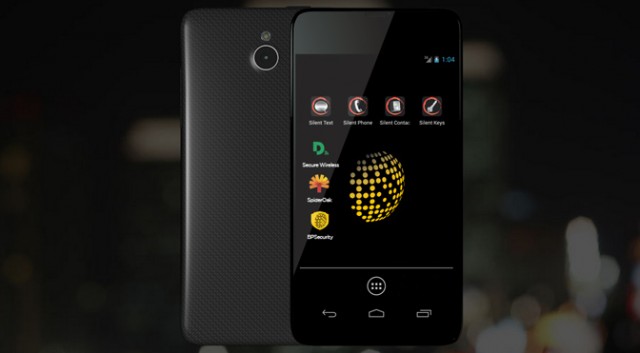 "Never before have private citizens been under barrage from world governments – hacking, vacuuming, and chipping away at our privacy," stated Co-founder and Silent Circle chairman Mike Janke during the launch."We're replacing BlackBerry, we don't care that BlackBerry's CEO is throwing nasty things about us onto Twitter. We're going to dominate them."
But, the thing that is the most important about this phone is the updated PrivatOS. While the earlier version allowed you to make and receive secure SMS, calls, encrypted text messages, store files securely and surf the web through a secure server. The PrivatOS 1.1 lets you assign different logins for different sections of the device. For example, you can actually assign a login for messaging and another for official documents.
The Blackphone 2 comes for $649 just like the first Blackphone. The availability of this device is not yet known.